I'm trying to "plane" a piece of wood with a pocket operation but it's getting all marked and burned. The burning I understand could be from my feeds and speeds, but it started when I tightened a z carriage nut that was loose.
And what about the marking?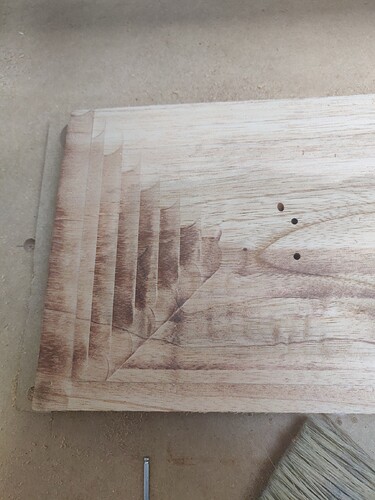 Any thoughts? I've read it could be an alignment issue but how could I fix that on the shapeoko?
Thanks in advance,
Jesus