I'm starting a small challenge coin project with a fantasy/steampunk trilobite theme. I'll be posting the progress as it happens…
First, I need a better method of work holding than I've been using, so I'll start by making an improved fixture to hold the roughly 2 inch diameter (48.3mm) by 1/4 inch thick (6.35mm) tellurium copper blank. I'll be using tiger claw clamps/stops for the hardware, on a walnut base. It will screw directly to the threaded table rather than the compact vise and kludge I've been using. Since I do a lot of this kind of thing, it's probably smart to make it adjustable…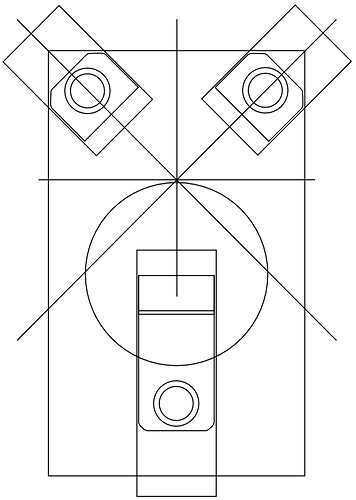 Here's the basic design from my ancient coy of Carbide Create for my Nomad 883 Pro. I'll be setting the near edge tops of the clamps below the surface of the 1/4 inch thick coin blank to reduce the chance of collisions with the clamp hardware.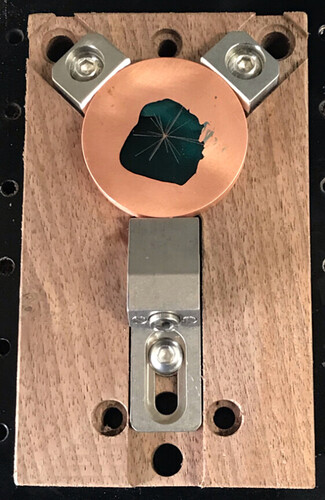 Here's the finished fixture, simple but holds really well…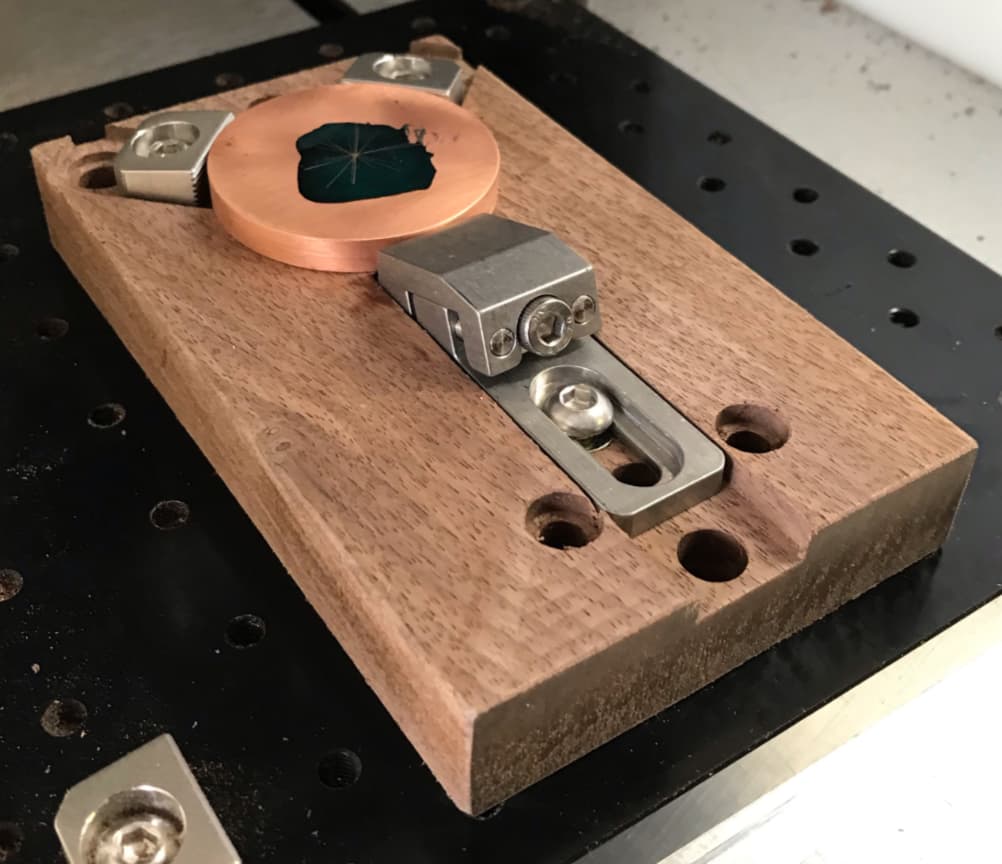 And another angle, just 'cause I can…
In total, about 90 minutes machining the walnut, not counting having to rework the C3D file on the fly because I forgot to reduce the Plunge rate (to 100 mm/min) for the 1/4 inch square end mill, which intermittently stalls the motor at the published rate.
Next, cut Side B (the back) of the coin.