Hi there. I am new to shapeoko pro standard. Replaced my 2 yr old by this beautiful machine. Had my eye on it ever since but decided to start with a cheaper machine to get familiar with CNC.
I received the machine last friday, but during mounting it, I ran into problems. The X gantry is too wide to fit in between the Y cariage plates. Even though it is said to be a 'tight' fit.
I am also in contact with support for this, but being a weekend I thought I might find some information here.
Can anyone having a shapeoko pro confirm some measurements?
The X gantry alu part is 72.9, the end plates are 0.63 adding up to a total width of 74.2 (give or take a 0.05 here and there).
Measuring the distance between the carriage endplates, having the frame and Y beams tightened but with out the Garntry, leaves 73.8 in between the Y beam carriage plates.
So that is roughly 4mm difference. I think that is not a tight fit.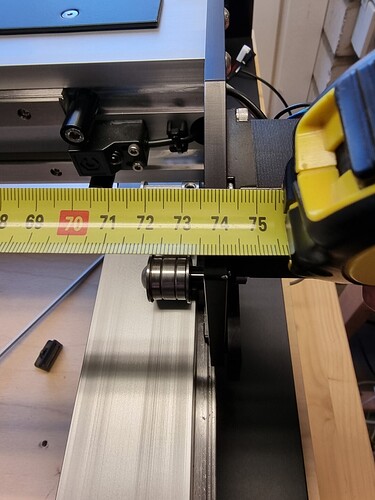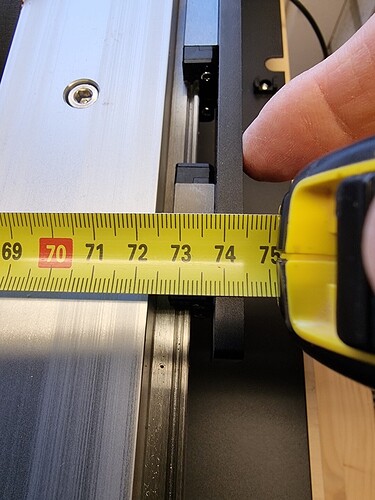 I would be happy if any shapeoko pro std owner could confirm his own measurements.
Have a nice sunday.
Hans.