Saw someone on here made a probe that runs on 3 AAA Batteries (4.5v)
So I thought I'de try my hand at making one but didn't want to deal with the batteries.
I went to Amazon and bought a touch probe plate with the leads already attached for $13.00. The probe plate is 15 mm in height. Then I scrounged up an old 5.0 Volt DC (5.0v - 4.5V Doesnt Matter) power supply. Got an LED and a 150 ohm resistor. Found a tiny plastic box to mount the LED, and the resistor in and hook everything up.
When I move the Z down and it touches the plate I know I'm exactly 15 mm off the top of the work piece. I then go to CM and Zero out the Z axis position. Now I set my X and Y axis position and move Z down 15 mm. Go back to CM and Zero X, Y and, Z and I'm good to go. Sounds complicated but only takes a minute or so once you've done it. Got 10 150 ohm resistors and 100 LED's for about $11.00. The plastic box and power supply I scrounged from my "Never Throw Anything Away" stock.
Now i have 99 extra LED's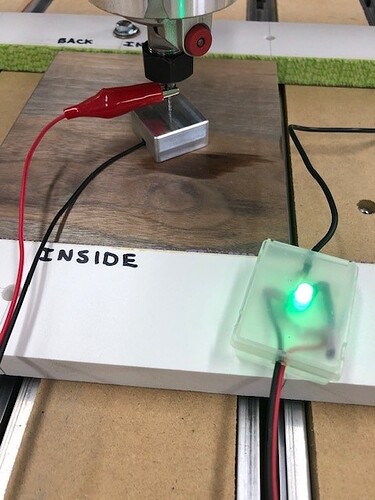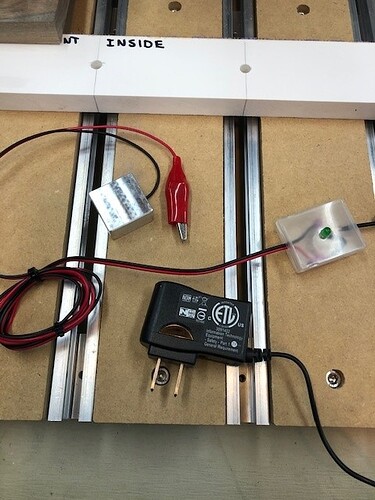 Here's the touch plate I bought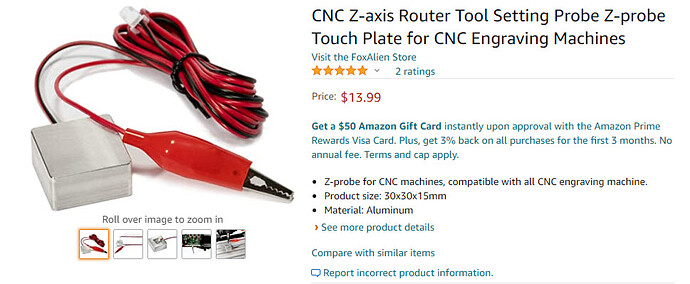 If i do this again i would use a little larger box to mount the wiring, resistor, and LED. I was kind of a pain getting everything to fit in that small of a box