Here are some of the keepsake boxes lids I have been working on.
These are not finished and are raw. I have not put any finish on yet but wanted to show what I have been working on. I installed my HDZ about a week ago and cannot say how much I am enjoying it. I never had a lot of problems with the standard Z but the HDZ is head and shoulders above the stock Z.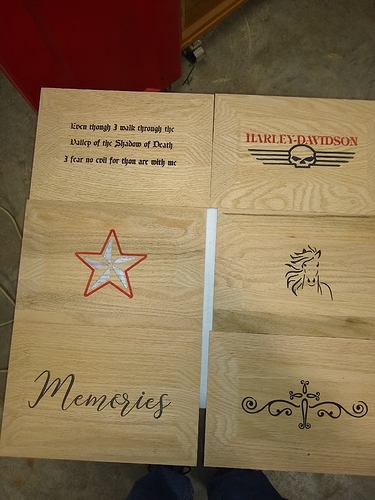 These are not all but what I got so far.
The top image was a test of the wings without the Easy Liner Adhesive Shelf Paper. You can see that even though I put a cost of Dewaxed Shellac on I still had some bleed into the porous Red Oak. The bottom image was with the shelf liner and a quick sand at 80 Grip with RO sander.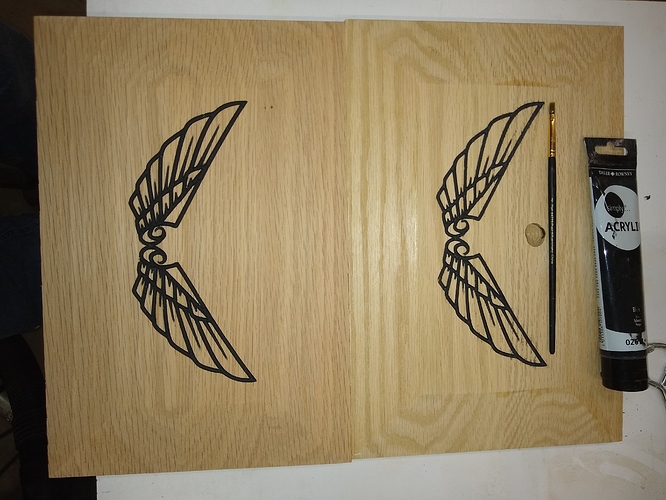 These are the keepsake boxes that the lids will go on.