.25" Cast Acrylic
Red LED Light Strip
12v adapter
All of these parts were ordered on Amazon
I used a spring loaded diamond tip engraving bit I got off eBay for the etching.
Cut the helmet shape out using a 1/8" upcut end mill.
The base was made out of a slab I had in the wood pile. I used 2 pieces that fit together with a slot on the top for the acrylic to go through and a slot on the bottom for the LED strip to sit in. Ran a channel for the cord out of the end.
No stain, just a few coats of satin poly from a rattle can.
Completed in VCarve Pro 9.0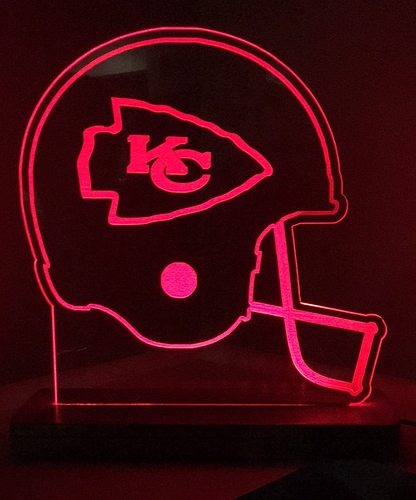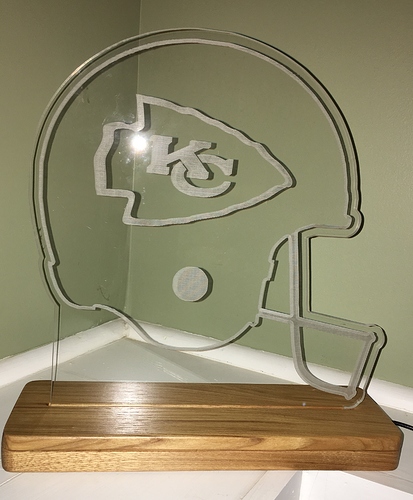 I found out that is is difficult to photograph a red LED sign using an iPhone. Some of the lines wash out and look white in the pic. I used Instagram to take the photo and it came out much better.