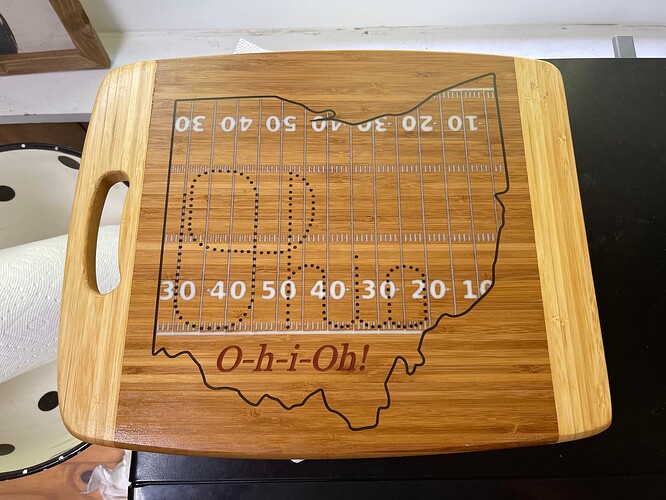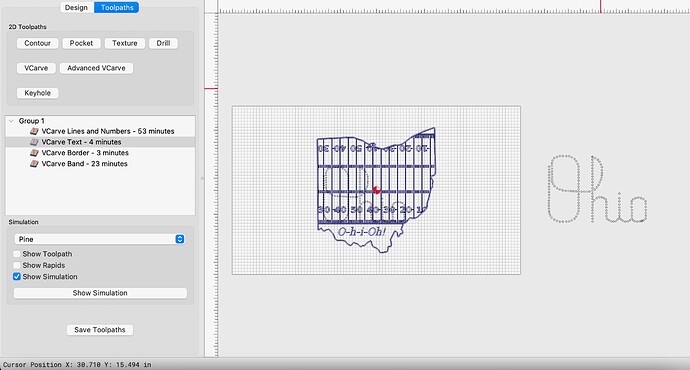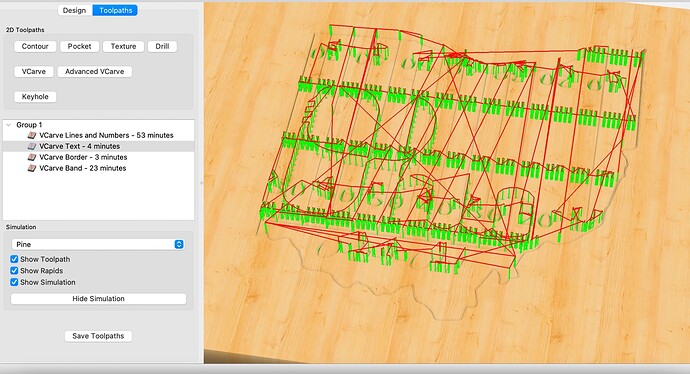 I designed this for an Ohio St fan that I know. It was a bit of a struggle to blend the state outline with the football field. The new Boolean tools will take some getting used to.
I made it as vcarve only so that it could be scaled up or down without too much trouble.
I ran it on an existing cutting board in stages so that I could do separate epoxy colors.
I would like to post more plans on Etsy. Anyone have suggestions?