As many will be aware I'm a big fan of upgrading my machine. However time has come to stop upgrading it and start using it more.
Granted that might include re-making upgrades that can be quickly dropped in.
Here she is…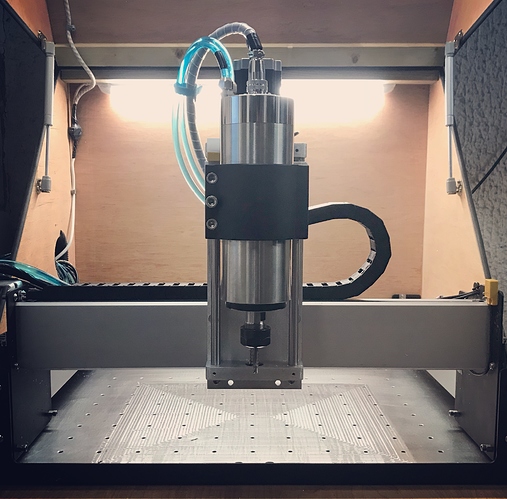 Mods this month include:
New home made linear Z
No contact proximity switches
Drag Chains!
On the drag chain front here is a quick video of the type I used - Here is the link where I bought them.