I thought I would share what I had made for sound proofing my SO3 XXL. The sound proofing material I used is essentially recycled blue jeans. Here is the link to what I had ordered:
Steps I still need to take:
Make sound proof front cover
Install overhead LED strip
Install Camera to monitor jobs
Sound proof a basement box for the shop vac
Rewire power button of shop vac to turn on/off from outside the sound proof box
Order or make Suckit Dust Boot
Order 10' shop vac hose to run from sound proof box to sound proof box and into dust boot
So far just covering the front with small .25" foam poster board this thing is SOO much quieter than before. The wife was obviously thrilled as well

. Once completed I am really looking forward to how quiet this will become.
Hope you enjoy:
Router power cable: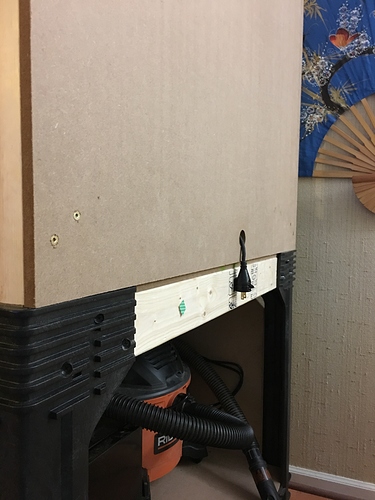 Control board power switch: