Hi everyone,
This may be old hat to many here, but I'm chuffed that I was finally able to make name badges for out woodworking guild members. I couldn't find very much help on this subject YouTube-wise. It just kept at it until it was "Okay-enough ". I did see a video from Sir Winston who pointed out the importance of flatness and depth of cut for engravings like this.
The plastic (top layer wood grain [of course]; white underneath is from McMaster-Carr. The badges are 3.5" w x 2.5" h.
There is an intricate detail of a tree that looks best when cut with a 1/32" bit. I add a glue on magnetic clip to hold the badge.
Hope this sharing works. CNC Share - Google Drive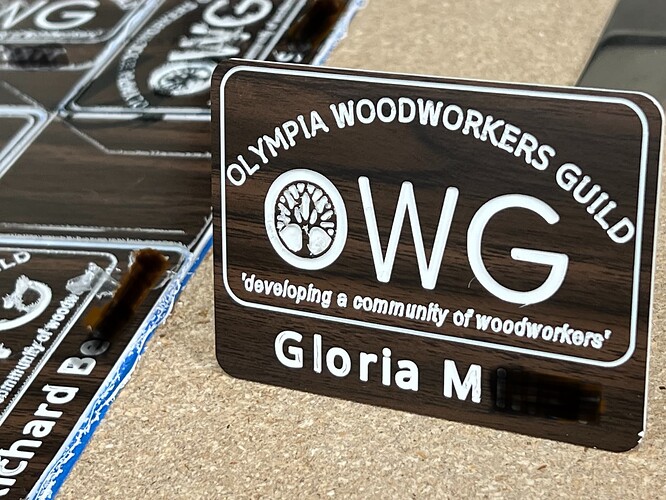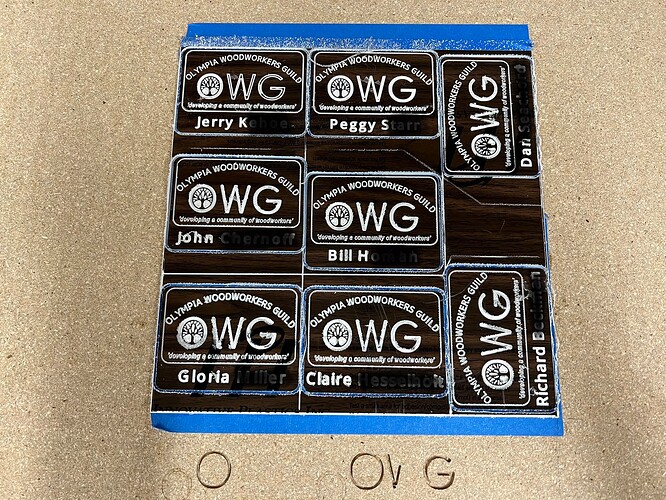 Bill C