Hi team! I recently got a Nomad 883 Pro. I'm loving it, and after my first couple of "test cut out a circle" etc projects, my first real endeavor is to create dust collection for the machine.
If found @mbellon and his thread and am basically re-designing the parts he created in Fusion 360 myself, to learn. Mark himself has been an absolute wealth of information to me and is a stand up gentleman and so, so helpful in feeding me all kinds of information to get started, on things I have no idea about like feeds and speeds.
I've successfully machined the top and bottom bracket and am working on the spindle brackets now. Almost there!
One question - when doing all of this, obviously I didn't have dust collection since that's what I'm building. I'm using black Starboard, and it gets EVERYWHERE. I vacuum frequently when I pause carbide motion, but a lot of the black plastic chips seem to have worked themselves into the "X" axis threaded rod.
Is it necessary to clean these out? Meaning will it affect machine performance? If so, what's the best way of going about that?
Thanks so much in advance, and sorry for the basic questions. I'm jsut getting started in the CNC world!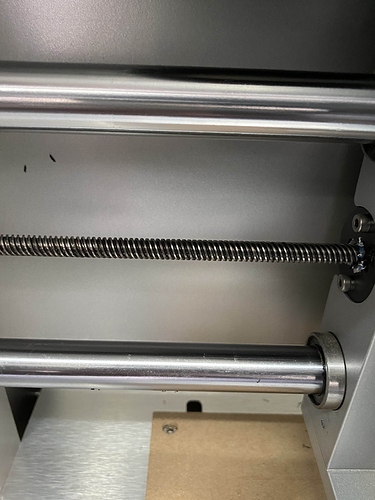 Matt