I cut this this afternoon. I would like some advise on painting. I want to make it 2 colors. I can spray the back ground color but wondering how to paint the raised part like the skull. I have seen MatchBox restoration videos where they spray white paint and then press the tires down with the raised letters and get a good result. This is a larger image so not sure if that would work. The image is 7.25" by 10" tall.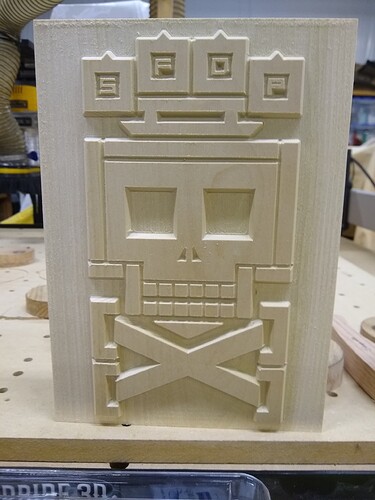 I dont want to hand paint it because I would like the raised part a different color and the v carve sides to stay the base color.
This was an advanced vcarbe with #251 for flat areas and #302 for vcarving. Took about 75 minutes.
Background black and the raised red.