I received the latest and greatest upgrade kit to the already awesome Suckit Dust Boot for the Shapeoko 3 from Mark and Jenn last Friday. I installed it this past weekend and I must say the design went from home run to grand slam.
This new improved design is touted as the "MZD" version (Maximum Zero Depth), however more importantly in my book is regaining my full X travel (which I needed when cutting my scaled IKEA Grow Room) and a super-simplified and much improved carriage mounting (on the Z-limit bracket).
I'm not 100% sure my upgrade netted more Z-depth than I already had, but that's not been an issue or concern for me. I'd call this new version the "MXT" model (Max X Travel), as that was the only critique I had of the original design.
Here's a pic of this latest iteration: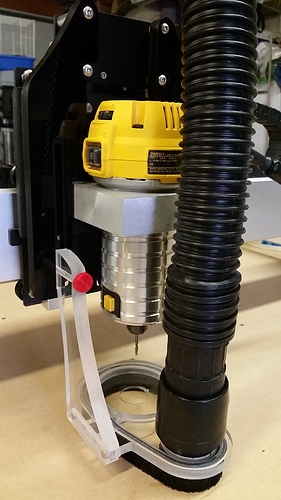 I can't say enough good things about the product or the people…