I have taken lots of dust shoes and put the ideas together into my own. Started this over a year ago and the work from home has given me time to run parts to test function and fit.
Venting the exhaust for the router.
Push button to remove the bit.
Quick Tool-less removal
Removable dust skirt with different length skirts for different applications. Magnets!
Able to adapt to the larger hose with a simple store bought adapter.
New assembly!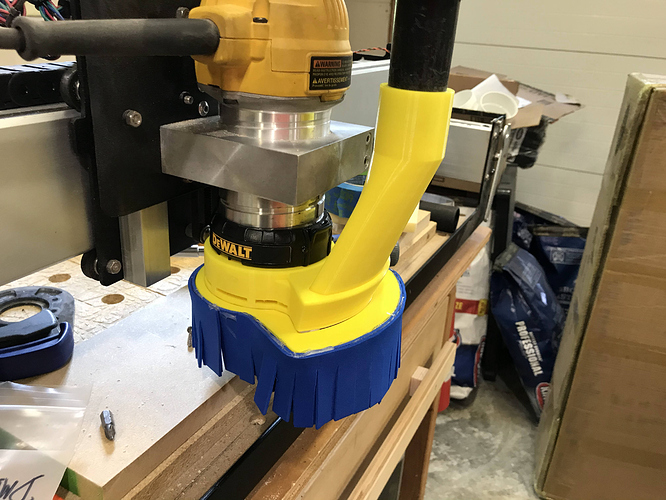 Link toVideo installing it!
Old dust shoe for reference. One of my first projects and it has had many skirt materials tested before I came to this foam material that is hot glued on and doesn't mess with the bit (silicone mat can cause craziness.) Venting the router exhaust has been on the one i originally made for years and seems like it is essential to keep vacuum on the part.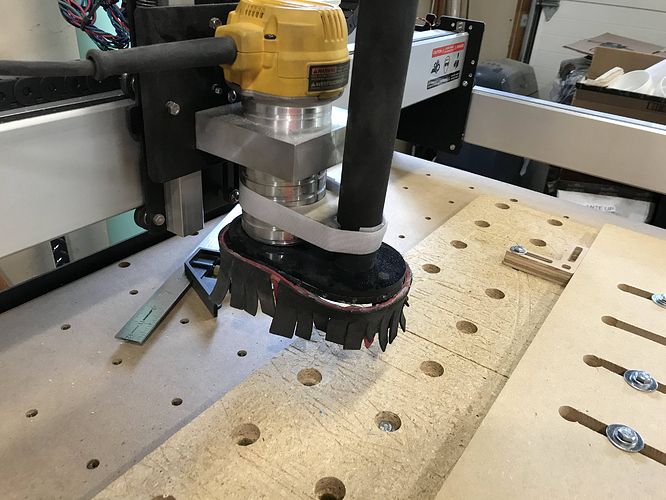 Future:
Test Out different shape skirts to optimize the distance from the vacuum.
Make the skirt in clear to see how well you might be able to see the action.