Well, after nearly driving myself batshit wearing ears for hours during a recent job I decided it was time for an enclosure to cut down the noise. I've been admiring what others have done for their machines here on the forums for the past couple of years, thanks for the inspiration😀
One reason I've not made one yet is I really prefer 360 degrees of access to my machine, most enclosures I've seen are only open at the front and maybe partially on the sides. I've come up with a bit of a compromise, sliding doors on the front will allow job access and, a bike hoist mounted to the ceiling in my garage will enable me to easily and quickly remove the entire enclosure for 360 degree access. Pretty cool I think

. Still using my original torsion box/cabinet for the base, here's a pic of the work in progress.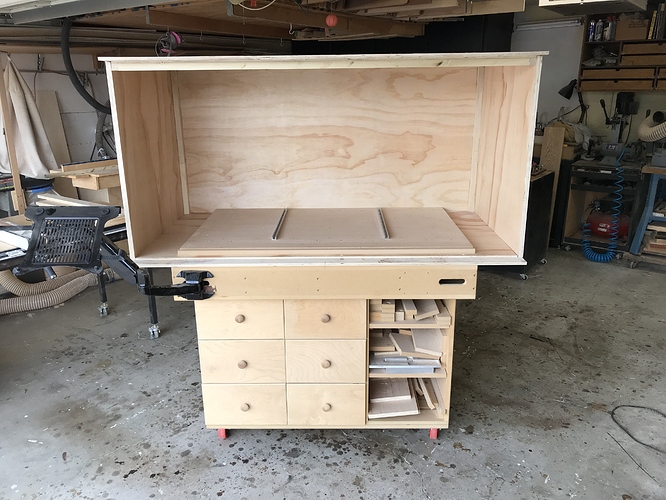 I'm thinking double pane plexi for the sliding doors, I wonder if 2 panes will really make a difference in sound levels?
Will update as progress continues.