I am in the process of trying to design a logo the shop I hope to start doing projects in. Not trying to open a big business, just look a little more professional to the people who might want to commission a piece or two.
"Asylum" references that some people think I am a little nuts, but I think it makes me a little more interesting. I do things like scuba dive with sharks and sky dive, which my family doesn't quite get. Here a couple of the pictures I took last year on a dive trip to Mexico.
The watermark on the bottom is from the website I own and operate for scuba divers. Anyway, back to the reason for the post. I have two designs I am working on but need a little advice on which one I should use and maybe some ideas on improving them. One design is very basic and good for most things including the branding iron I want to order. The other is a little more intricate, but can easily be carved on my CNC.
Here is the first one with several font choices I am thinking of using as a branding iron.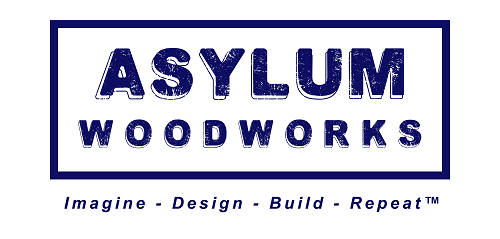 No. 1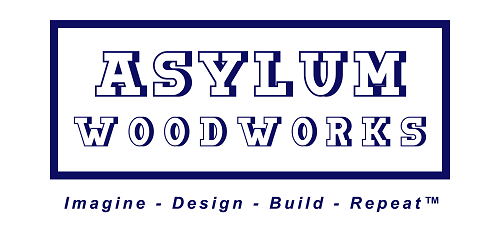 No. 2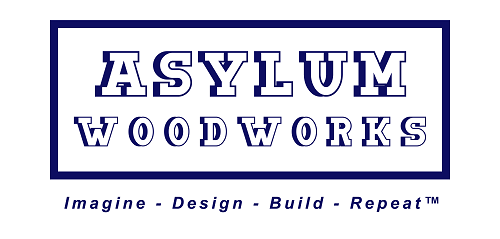 No. 3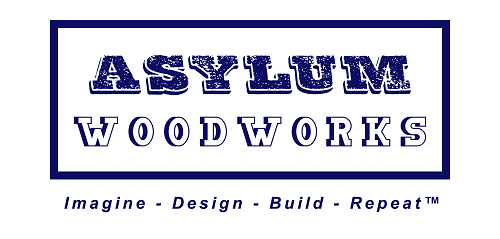 No. 4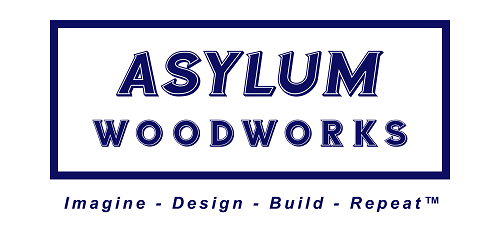 No. 5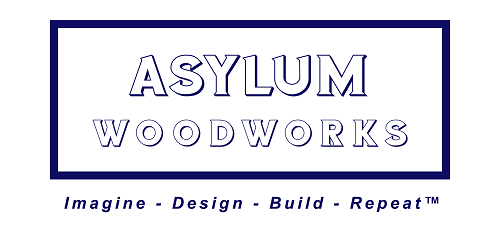 No. 6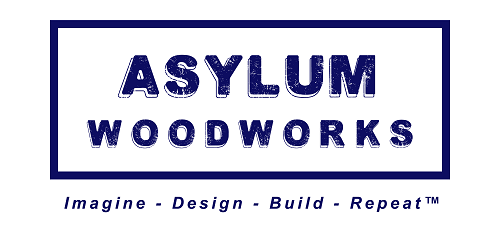 No. 7
Here is the second one I am think about using. More for the CNC and web than anything.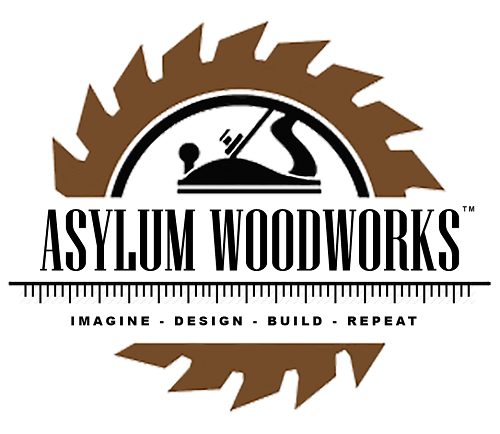 Let me know what you guys think. I have Photoshop, Illustrator and several other applications, so making changes will not be a problem. Any advice would be greatly appreciated.