I went with a neighbor today to buy a garden tiller. We stopped at the Kubota Dealer in Longview Texas for him to look at getting a new track hoe. I was wandering around the store waiting on him and found this neat tool. They call it a scraper. The thing should work well at peeling up my painters tape and super glue projects. I had been using a putty knife but it is quite flexible and not sharp at the point like this one. The tool cost me about $9.00 tax and all.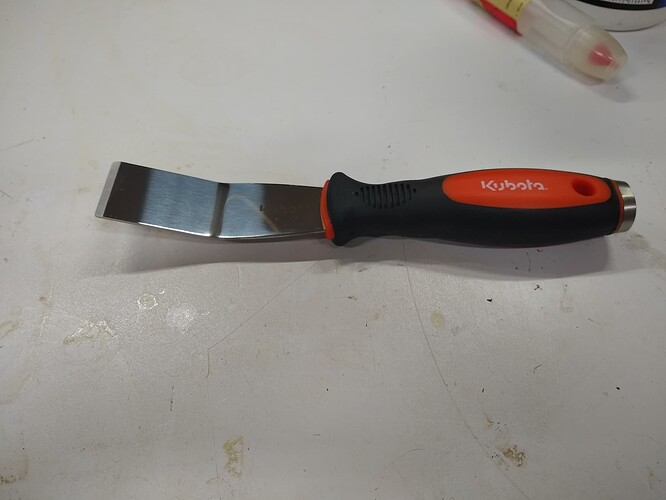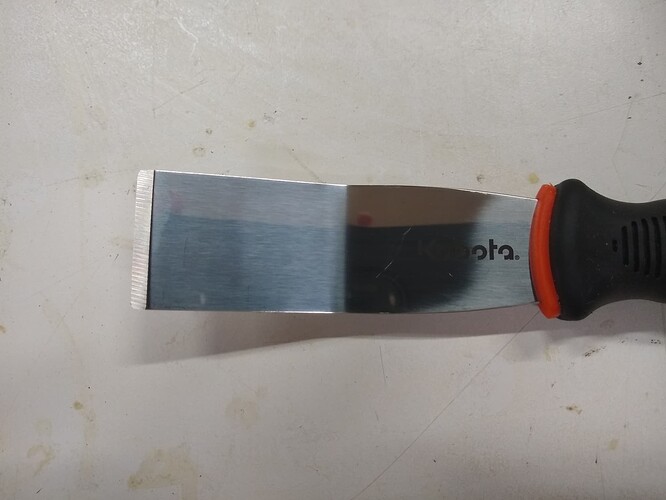 The blade is quite stiff and the chisel bevel at the end will make getting under the tape easier. I will report back once I actually use it.
I think it might also be useful at removing the partially dry squeezed out glue on projects.