Hi guys,
Greetings from Colombia!
I am new to the CNC world and recently purchased a Shapeoko 4 XXL. With the shapeoko, I already purchased the BitZero and BitSetter accessories.
Right now, I am learning how the machine works, being of not doing a mess the first time, so what I am doing right now is to create very simple shapes in CC V7 to understand how everything works. Now I am having an issue trying to machine a simple square contour. The problem is that the machine did not reach the full depth of the stock I put, according to the caliper measurements, I am missing 0.15 mm to reach the complete stock depth. What can be causing this issue?
What I did was the following:
Measure the stock with the caliper, the measurement was 15.15 mm
Create a simple shape in CC, and put correct depth in the job setup
Place the stock in the machine, initialize it, use BitZero for X, Y and Z zeroing
Put a 1/4 endmill, and start the job
The problem I found is that I was expecting a full contour cut leaving only four tabs, but the finished product did not reach the complete depth. The measurement of the groove with the caliper shows that the maximum depth was 15 mm.
What could I do wrong?
Attached you will find the "finished product" and a copy of the design in CC.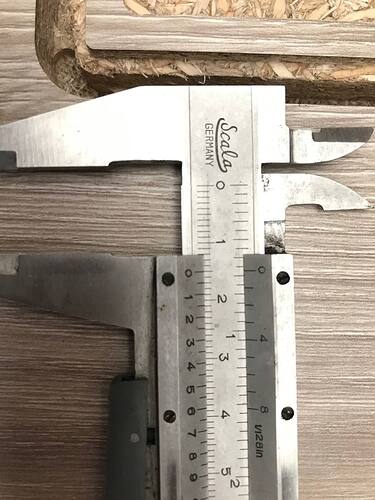 Plato.c2d
(60 KB)