Hi everyone,
I'm moving between chapters in life. New job, moving across the country, the whole bit. Unfortunately that means I need to sell my Nomad. Asking $1800 for everything. I'll deliver, too, if you live in the South Bay area.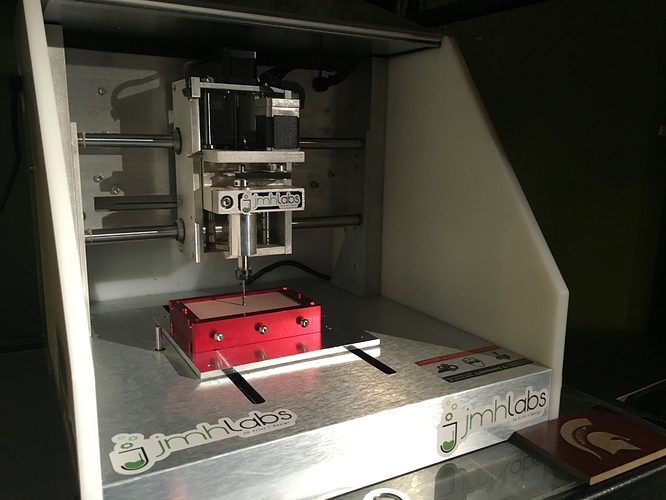 It's an original pre-ordered (post-kickstarter) machine with about 50 hours on it. Purchased in August of 2015, it's seen about five projects total.
I had an established 3D printing business, and the Nomad was just supplemental, so actually didn't use it as much as I thought I would.
I'll work on getting a better list of included items, but for now see the below. I have a ton of accumulated stock materials and random tools I'll include once I inventory them.
Nomad 883
MeshCAM software
A few wasteboards
Low profile vice
Flip Jig
Original box and packing materials
All originally included tools
Assorted end mills
Materials:
Hardwood floor samples (small, 3"x5")
Assorted renshape
Assorted aluminum blocks
Assorted oak pieces
Plus more
Other tools:
Hacksaw
Grinder