Hi all,
I was getting tired of digging through my bit collection trying to keep things straight, especially since the bits are fragile, and I keep them in their sleeves. Here is a simple organizer made using my Nomad 883 that allows me to find the right bit while still keeping them protected in their sleeves. My organizer was made from 1/2" thick HDPE, but it could be cut from any half-inch or thicker material.
The design uses a board 7" wide and 8" long, though I made mine with longer stock and had the extra material stick out beyond the front door my My Nomad 883.
My design stores 6 each of all eight bit types from Carbide3D. Note that there is a circular hole inside of a square one. This allows both the thin cylindrical tool sleeves as well as the bigger rectangular sleeves to park in the same spot. This was in response to having received the No. 102 bits in differently configured sleeves.
Anyone who wants a STEP, STL, DXF, of this, let me know.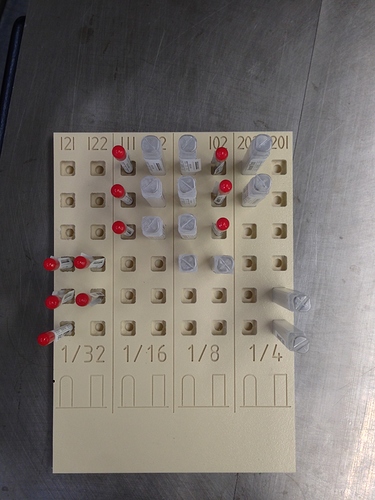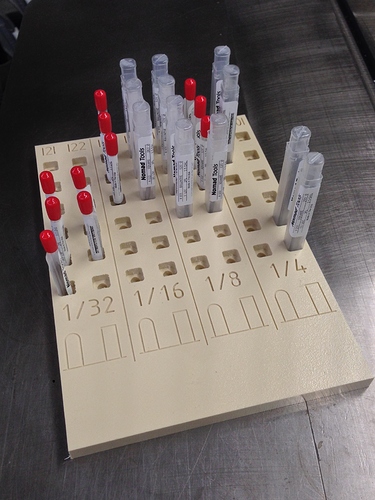 Michael McGinnis
www.superplexus.com
www,perplexus.net