Just got a nomad today, and I printed the wrench fine. However my Z axis is printing about .25-.5in above my actual stock material. Here is how I set the program 0, i clicked the upper left hand corner on the stock.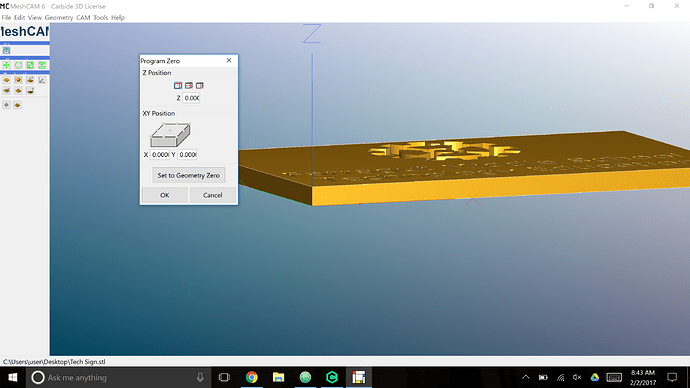 I defined the stock, i hit auto, my part is that exact size
Here is a screenshot of the part:
Please see the imgur album since new members can only post 1 picture here: http://imgur.com/a/lxj4W
The Z seems fine in Meshcam am i wrong?
When i import it into Carbide Motion I load the file, then put my spindle to the upper left hand corner on the stock, then hit "Set Zero" then "Zero All" and then hit start. But the Z is always printing a little high.
Extremely advanced at CAD / 3D modeling and am a drafter, but CAM always has just baffled me, could someone please help?