@Julien and Others?
I tried to make the workbook more user friendly and useful for logging results. 2019-07-13 Speeds and Feeds Workbook.zip (142.1 KB)
Your new HF Spindle's VFD should allow you to monitor the current into the spindle. Since the speed of the spindle is determined by the frequency of the VFD's outputs, your speed setting should be pretty accurate. Since spindle power is proportional to speed and torque, and torque is proportional to motor current, spindle power can then be calculated by monitoring motor current. Entering spindle current input when not cutting and when cutting onto the worksheet thereby enables it to calculate the net cutting power and actual K Factor for the material as shown here: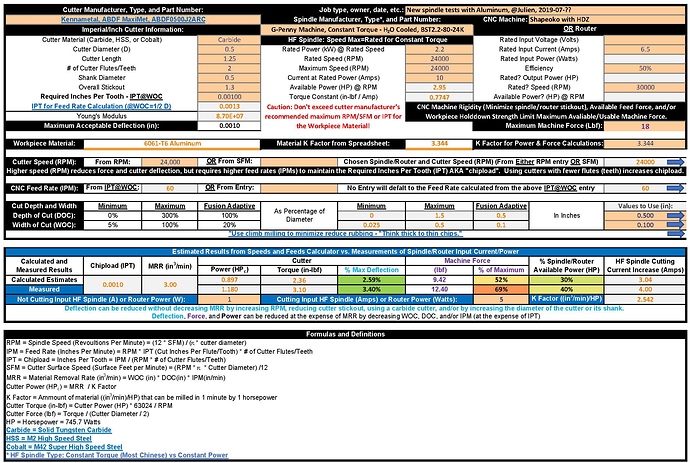 Saving those worksheets could provide more accurate K Factors (for everyone?) as well as a basis for recollection and comparison with subsequent operations (to determine if something has degraded/improved).