Hi folks, I cut this sign out of plywood and it came out quite nice: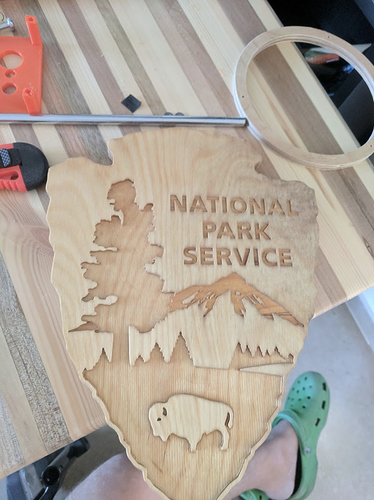 So I wanted to paint it, and aimed at getting this: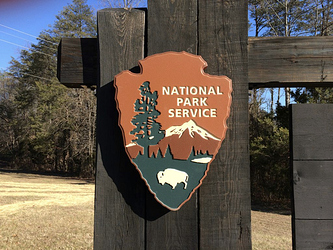 The two shades of brown aren't that important so just one style of brown is fine.
So I started with spraying the whole thing brown and then tried doing the white regions with acrylic. It got really tricky doing the letters and the mountain. Even with the smallest brush I could find, it came out pretty bad: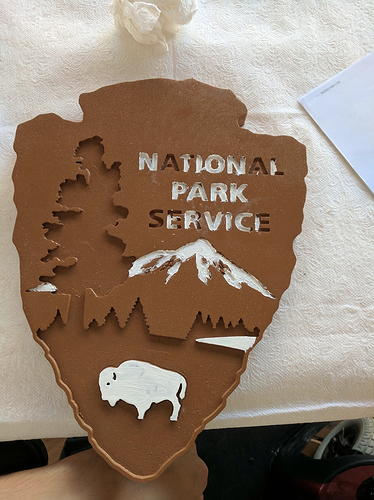 I think the green region is going to be even more difficult because of the trees. So it seems like this is not the way.
What would be a better way to get a decent result?