Eventually one arrives at geometry where each level can be selected: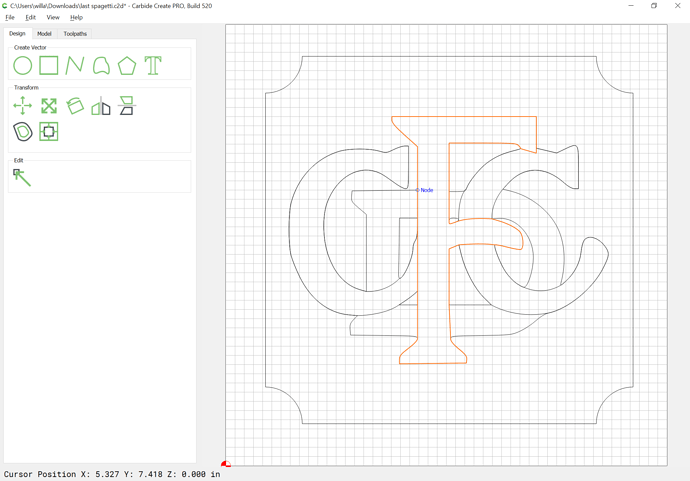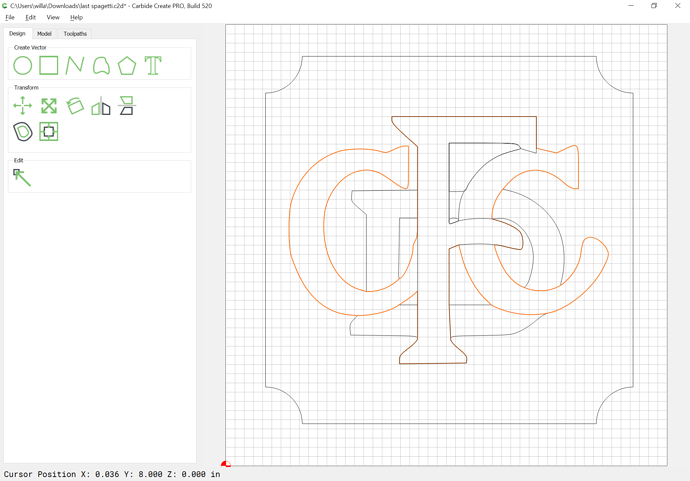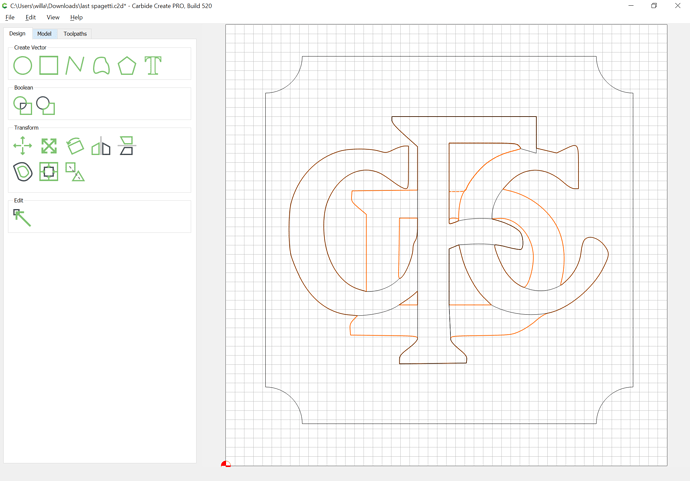 which simply leaves one to make toolpaths.
No Magic today. Can anyone recommend a good place to have artwork done that is carbide create compatible?
Please stop with workaround. I appreciate it but, I am not a graphic designer a major.
which previews as:
No magic, just some vector editing.
Attached.
last spagetti.c2d (119.9 KB)
This is not a work-around — it is simply the fundamental geometry necessary to cut this particular design.
The issue will always be that Artwork is one thing, cuttable artwork is subtly different. If you brief someone who is CAD/CAM conversant, you will get approximately what @WillAdams has just done for you. Carbide Create is coping with artwork and cutting together, hence the extra layer of effort required.
All things worth having are worth a little effort to get…
Well, then I'm in over my head. Truth hurts. lol
We've all been there. I have the scars to prove it. But it can and does happen, and people on this forum are immensely generous and knowledgeable in helping anyone and everyone get there.
sometimes if you get a SVG from the internet it is very very far from cut-able.
But I found a trick / workaround. If the SVG is in color, and the colors look the way you'd want to cut,
you can use inkscape to export the SVG to a PNG at a very high resolution (like 10240 wide),
and then import it and trace it back to a vector.
You might think this sounds crazy, and it does, but it';s an incredibly effective way to simplify vector geometry for cutting…
Guys, I appreciate all the help but it time to put it away for a while. I am out of my league here.
Just to clarify I'm not looking for multilevel. Simple outline. And I need to be able to do it. I want to say I did this not, I had someone do this for me. I'm not looking free stuff. I'll put it away for the weekend. Thanks to all.
If you simply wished to cut the file out as it was, then all that was needed was selecting everything and doing a no-offset contour: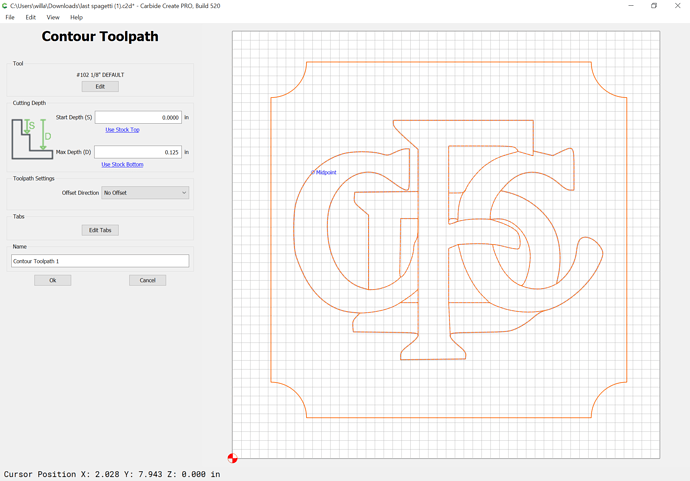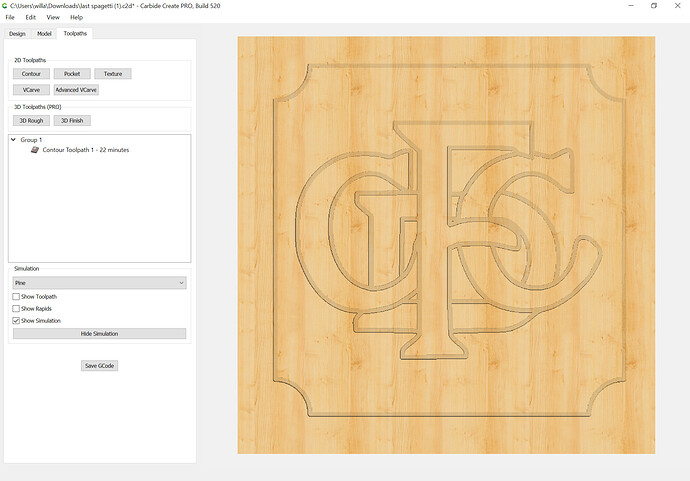 Hang in there man. It took me a year and I'm still learning as I go. It will come to you sooner than you think.
For what it's worth, I've been doing this for a few months now, and I'm still confused about some basic strategies. The good news is the people on this forum (especially, but not limited to @WillAdams) will help you through - as he has done for me.
Perseverance (my old school motto, as it happens) will pay dividends, and in the future you will be able to help others achieve what they want to achieve. Trust me - I'm still there!
This topic was automatically closed after 30 days. New replies are no longer allowed.