Say I want to make a flexible joint between two pieces of metal. The standard way to do that is something like this: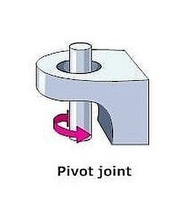 One side of the joint has a hole, the other side of the joint has a pin/rod.
But if I want to manufacture a joint like this, how, specifically, should I do that with a Nomad?
It's going to be small but I want it to be as strong as it can be.
The ways I've thought of are:
Manufacture the hole side in two pieces that will be sandwiched together, manufacture the pin side as one piece which will be sandwiched between the two holes

This is relatively straightforward, no crazy tolerances to keep or anything
The "hole" piece can't be made as one piece and has to be held together by some kind of fastener or adhesive, so may lose strength

Manufacture holes in both pieces, one to receive a pin with an interference fit, the other with a transition/clearance fit

Requires manufacturing the holes with tolerances for an interference fit
Requires the ability to press fit the pin without breaking the workpiece
Requires a pin held to a tolerance good enough for an interference fit

Use ball bearings on one side

Requires manufacturing holes with tolerances for ball bearings

Something else
On the "something else" front, I have a buckle which has a little pivot installed through some method I couldn't identify. Both sides, top and bottom, look like this: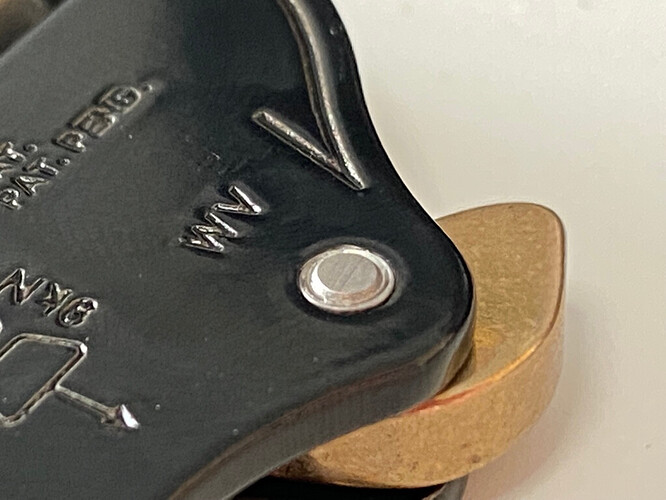 Anyone have any idea how that's done?