I've been using 1mm carbide end mills for several projects but today I broke 2 with the same feeds, speeds and cutting material (brass). I noticed that there was a little play in the router holder: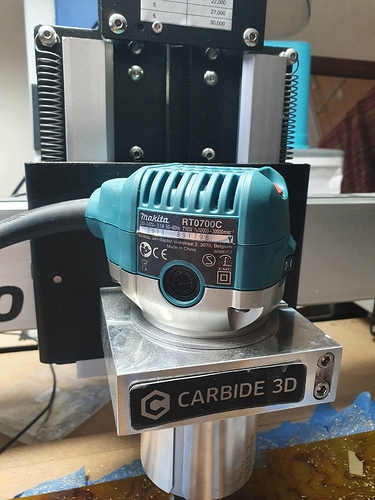 So if I lift up (slightly) the aluminium router holder it moves up a bit. Also the black plate to which it's attached moves backwards by the same amount.
I'm wondering if this is normal or do I need to tighten something? The two screws in front in the aluminium holder are tight.
Many thanks
Gunter