Hi all,
I was cutting a contour with a downcut bit and in order to make chip evacuation easier, I designed the cut as a deep pocket with a width larger than the tool diameter (here's the relevant part of the design file: depth_first_pocket.c2d (825.5 KB) ).
Didn't realize it in the path simulation of CC, but when cutting the piece I was suprised that the cut would go depth first (i.e. cutting one contour of the pocket up to the bottom and then cutting the next contour from top to bottom).
You can see that the two contour paths in the pocket are only connected via a single rapid movement: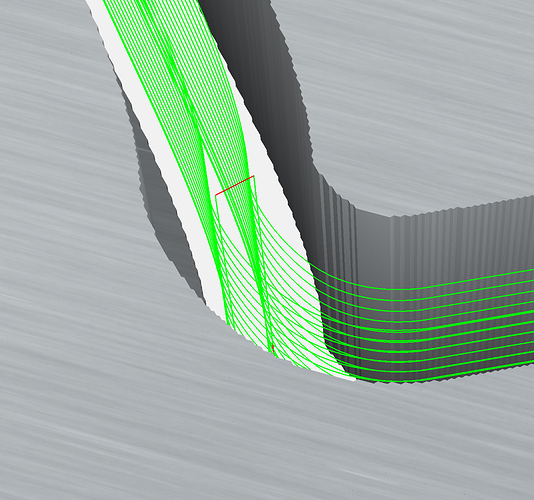 Up until now, the pockets in my designs were always cutting fully in the XY-plane and then proceeding along Z.
How come that in the above file, the cut is going depth-first?
Regards
Nils