HI all,
I'm preparing to cut a dust shoe out of Polycarbonate. I've been rehearsing LOL, started with mdf to check for design flaws then switched to test cuts on Poly. It doesn't seem to matter a lot if I go from feed rate between 80 to 120 IPM with a speed of 1-2 or even 4-5 on the dewalt 611, DOC is .8 to .12, bit is #201 1/4" 3 flute from Carbide. my work is being secured with plenty of the thick 3m heavy duty tape. My edge finish is always the same, poor (in my opinion). here are 2 pictures.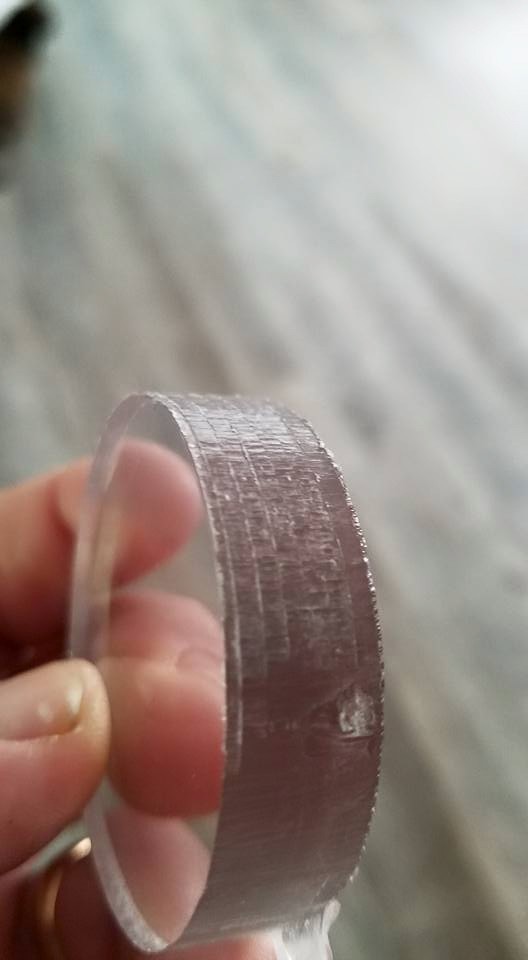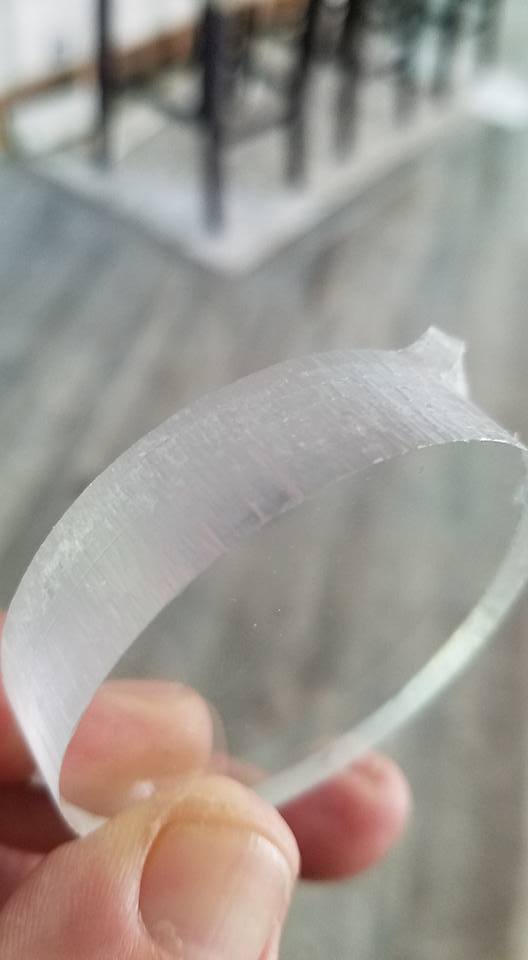 What has been other peoples experience?? Is it my cutter? Will a better edge come with say a "0" flute up cut etc. etc.?
I'm using v-carve pro and my circles look good (not segmented).
P.S. I have tried leaving .010" allowance and doing a full depth finish pass with same results. Material is 1/2" polycarbonate.
Really appreciate all input thanx, Ray