I did the stupidest thing today. And as much as I like to share successful projects, I figured it's only fair to also share utter disasters that I have only myself to blame for.
So I was doing a decorative piece for my wife, which has a wood backing and was supposed to have a top layer made of clear epoxy, containing some artificial flowers. I milled a round fence, applied a layer of epoxy to seal the wood/fence, let it cure, then laid out the flowers. It was all good at that point.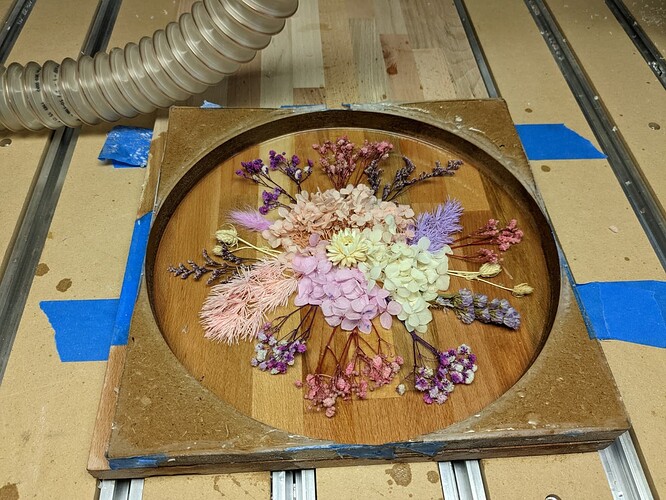 I then slowly poured the epoxy into the "mold", and initially it looked great. Small bubbles would appear now and then, I would pop them away with a torch as I always do, every 5 minutes or so.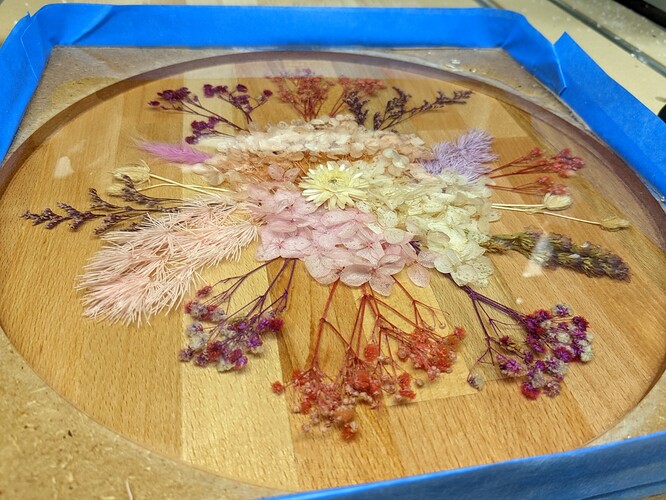 And then…I turned my back on the piece for a couple of minutes, and when I looked again to check for new bubbles to pop, the whole thing was borderline boiling and there was a lot of smoke (!) coming off the epoxy (those fumes are nasty, so I rushed to open the window, and get some fresh air)
I took the whole piece outside and let it settle down, and ended up with this bubbly mess and epoxy that cured almost instantly, cracking wide open in the process.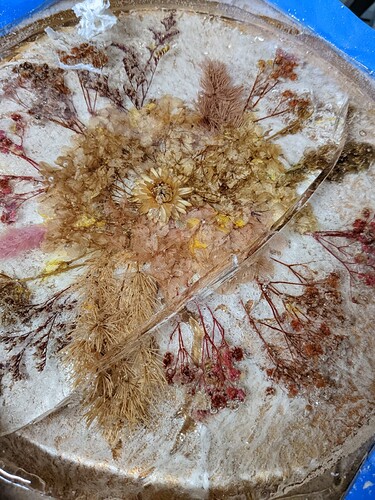 And then…I remembered. Not all epoxies are born equal, and most of them have a specified maximum pour depth limit, and there is a very good reason for that, as I just found out. I had poured close more than 0.5" in one go, which is just plain stupid, because the natural exothermic reaction went crazy due to the large volume of epoxy self-heating. I don't usually do any deep pours, so I had somehow forgotten/overlooked that effect. LESSON LEARNED (the hard way). I'm happy I did not leave the piece unattended either, because this could have gone south really fast.
Be safe!