Just wanted to share a catio build I did. I designed it to fit my windows so I can pop it in/out dependent on weather. The 1/2" ply stock is about 21" x 17.5" and then I used 1/2" x 1.5" runners to use for the cross beams. I wrapped the painted structure with some pet safe screen and used some left over 1/4" wall decoration tongue and groove pieces for the roof and base.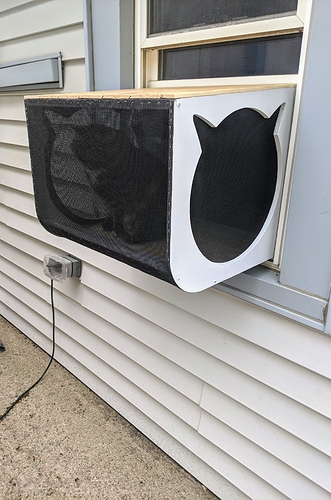 Someone liked mine so much on instagram that they wanted a custom one built, so I happily obliged. The second one definitely turned out better.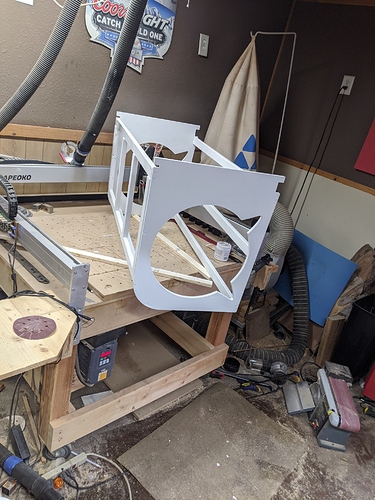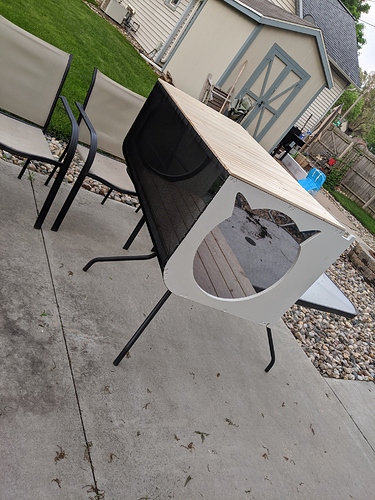 I've thought about having the cat as a sliding screen much like a dust collection gate, but you could use that to give the kitties access to a more permanent outside area. Like some sort of hot swappable bridge of some kind… creative thoughts anyway. Hope this gives someone ideas.