I know this has probably been covered but i couldn't find disconnections while just sitting idle . But just sitting i get what is either a power blinking off or a usb disconnect. If anyone could point me in a troubleshooting direction i would appreciate it. I have never had any of these issues for the life of my machine. About 7 years now. Then all of a sudden i started getting these disconnects. I have a vid of the controller when this happens. Ive tried different power sources and usb cables. Do i need a new board maybe? Any direction is welcomed.
Thanks
I guess i cant upload a vid, Basically the blue light goes off then back on as the nemas lock.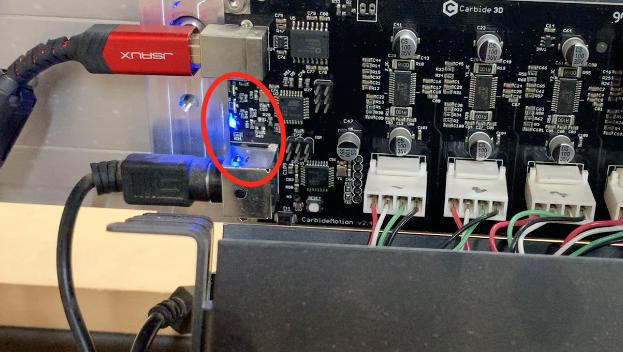 Power supply going bad maybe?