I've been using a lot more rattle can products lately. They've been stored in various cupboards and cabinets in my garage. This presents two problems, where are they and what do I have?
So, as we all do, a bit of googling. I saw what I needed on Etsy and have blatantly stolen the idea from https://www.etsy.com/shop/LarryBstuff?ref=l2-about-shopname.
I came up with my reverse engineered design in F360 and an hour or so later came up with this.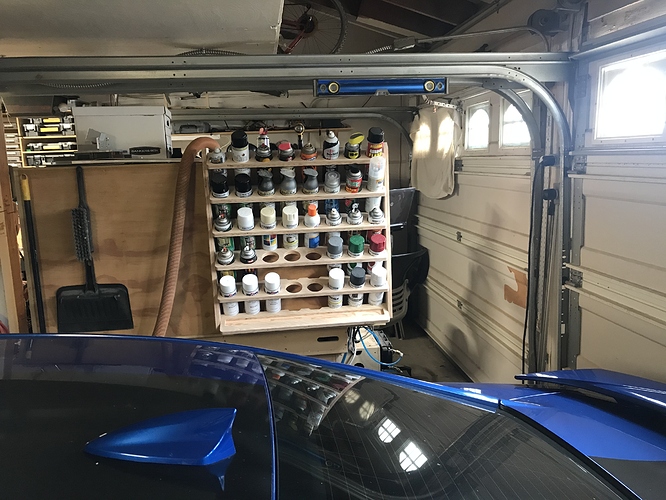 It holds 40 cans but could be made into all sorts of variants.
Since it's not my design I'll not be sharing design files. Just thought it might be interesting to some folks here.
Mods please delete this post if it is inappropriate.