What is the metal material that the motion controller bolts to? Is it brass?
How would you wire two carbide motion controller boards?
I would like to be able to switch back and forth from router to laser easily. The laser requires different firmware and I have two boards. Is it possible to run everything in line and flip a switch to toggle all the connections? Like some Frankenstein switch lol.
Also, what type of connectors are used on the board to connect the steppers?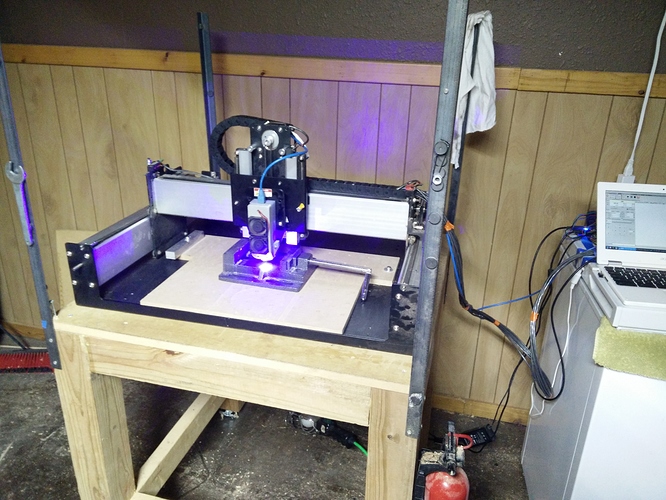 Drilled and tapped an m5 in the top rail to hold the plastic track. Seems reasonably solid