(apologies if you're easily offended…but this is what I'm trying to make…)
When I generate the toolpaths for this object, I get a roughing toolpath for half the geometry. the waterline covers the whole thing. I get -one- layer in the roughing path that happens at the very top of the material, then workdown across part of the geometry only.
The stock is about 6 inches x, 1.5 inches y, .8 inches Z.
If I select "whole geometry" it does indeed do the whole thing, but I had expected roughing around the full object when using "geometry only." If that's just how it works, that's ok, but it seems wrong - I got one roughing path right at the top.
I don't understand what I'm doing wrong here. Can someone that knows more about what they're doing provide some guidance?
(settings and stl below)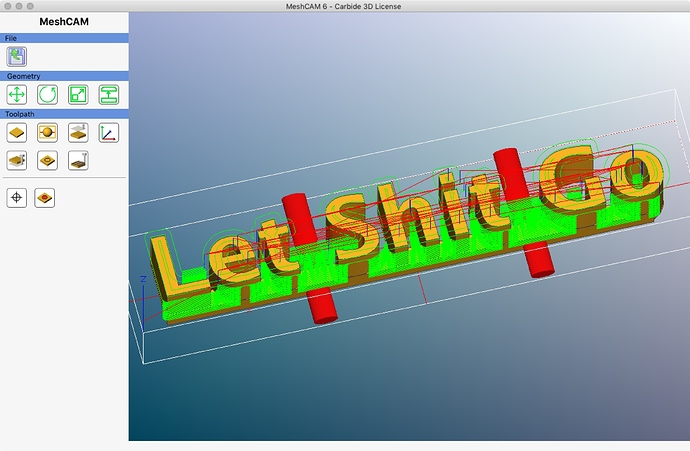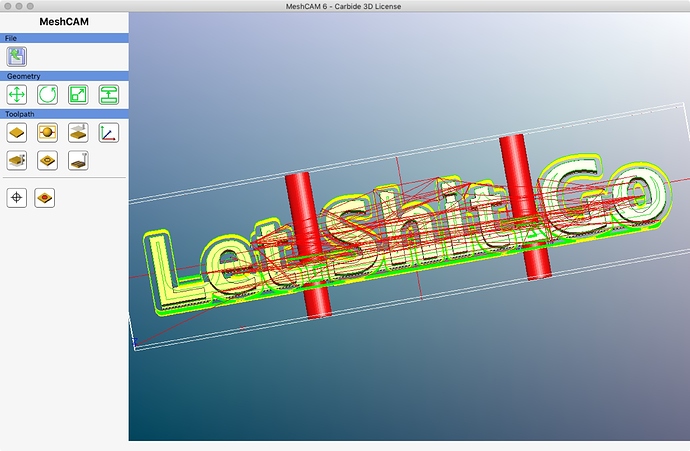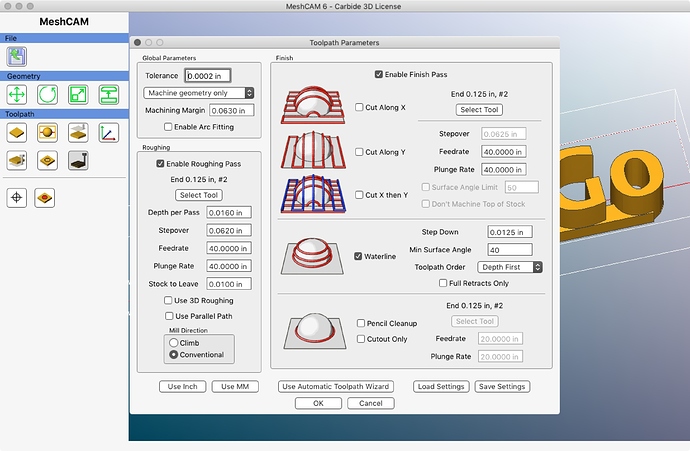 TextAndBase.stl (192.6 KB)