Is my router speed too slow?
I am not really sure what material this is? Some sort of composite for sure
Depth of Cut: .1
Plunge: 32
Feedrate: 75
Makita Router Setting: 3.5
Cutting tool: #201 .25 dia.
Do i need to bump anything up or down??
Its so jarring to have the machine just whir and grind and stop!
Is the cutting tool too low down in the chuck? Should I "choke up" more?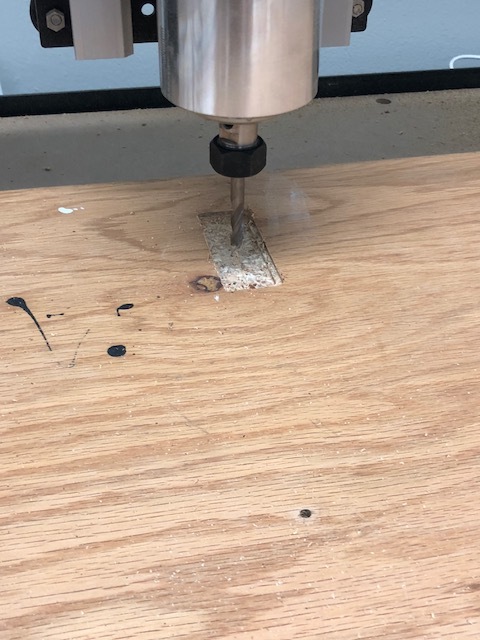 Edit: Jesus christ the router goes back to some 0,0 after you reload the gcode…nothing like the Shapokeo trying to grind its way THROUGH the workpiece. I thought I was kind of getting the hang of this …