Inspired by @TonyMurray I want to make some tall adirondack chairs for the barn where my daughter rides so parents can see over the rails. In my head it all made sense but once I laid things out in CC I just can't find a way to incorporate their logo and still have something that will work.
My original thought was to have the shape of the logo pretty much be the back of the chair but the design would leave a lot of unsupported wood. The attached image and file shows 3" back slats. I tried 5" and it wasn't really much better.
I could just to lots of little cutouts of the logo. Or maybe drop the bottom section of the fleur de lis and shift things up but even then the curvature of the horses heads will leave some weird pockets.
Maybe end up with some mixture of the logo being the wood at the top and actually a pocket below?
Thoughts?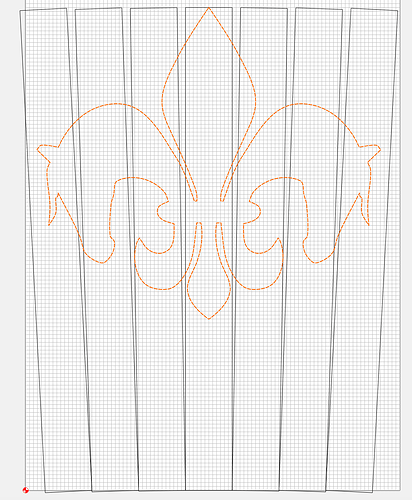 sw_chair_1.c2d
(64 KB)