Hey guys-
I can guarantee this question has been answered in the past so I appologize for what I'm sure is a repost. But I need a little advice please!
Doing some of my first projects on SO3 XXL.
Supplementary wasteboard installed out of 3/4" MDF.
Supplementary wasteboard leveled using 1" bit.
Material is clamped down securely.
Using VCarve Pro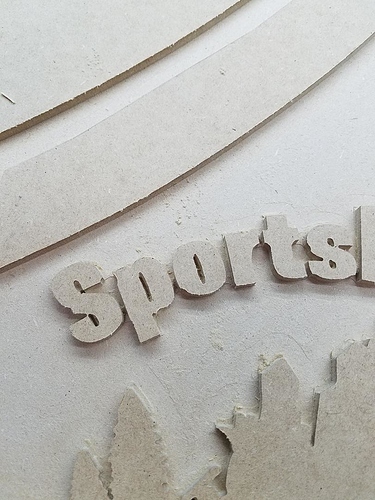 Used .25 EM clearing bit and .0625 to clean up edges. This is what I was left with… (had create ramps selected for cutting), not sure what happened here exactly? The lines look clean in Vcarve, but as you can see in the picture some of the letters were lopped off, and the bottom edge is not 100% flat-- also look at the building outlines. This photo shows more of the same.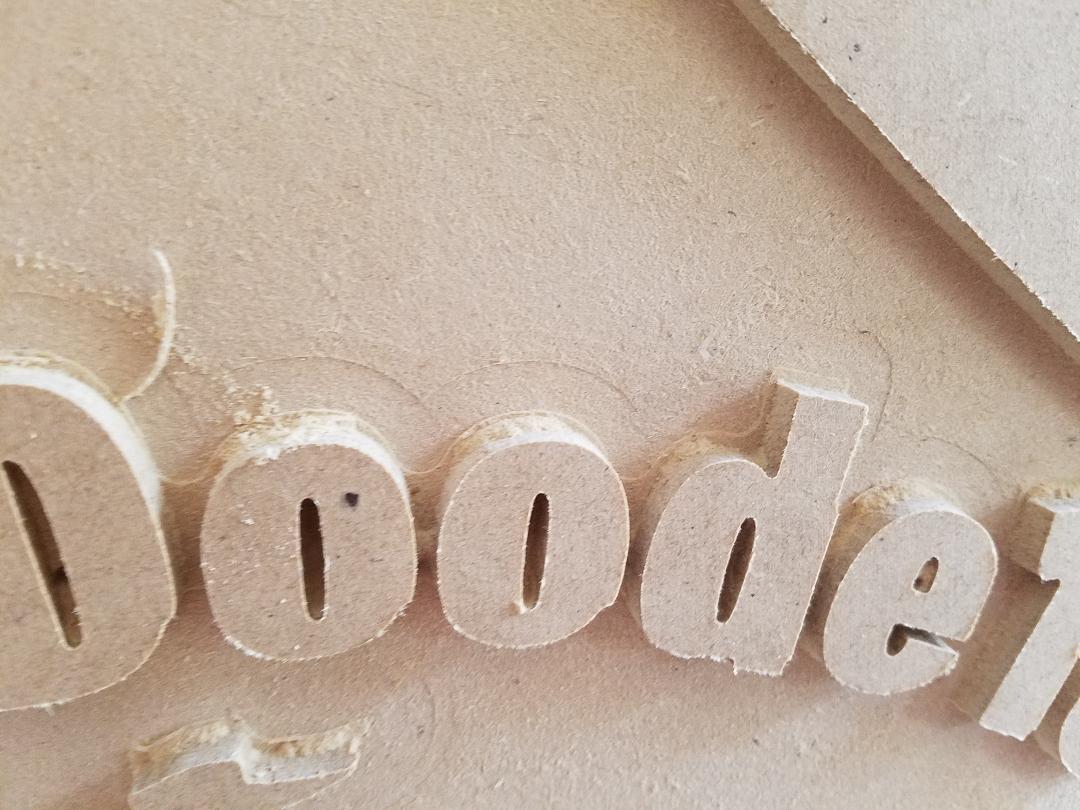 Finally - A separate project, a simple star. Started with a 60 deg V-Bit profile "ON", then finished with a .125EM (Outside the design). Tabs were created and there was no movement of the piece. It looks like everything is shifted to the right. Am I doing something wrong with setting up my ZERO perhaps? All I do is rapid position to my zero, change my bit, lower to the material and reset my zero.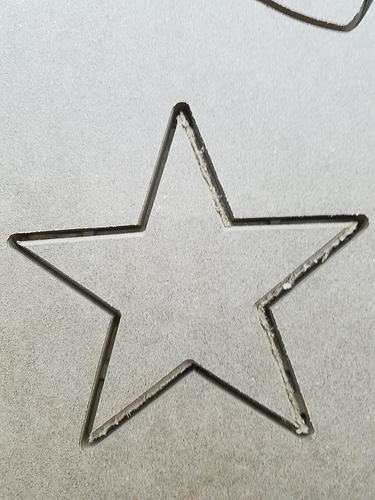 Thank you for any help.