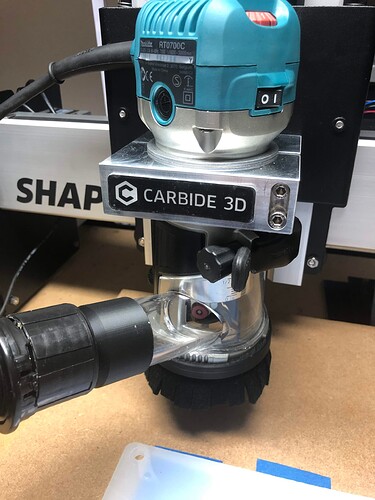 I purchased my Shapeoko 3 brand new in January 2018 and have been very happy using it lightly for about a year after which I moved and couldn't accommodate its size in my new place. It is now safely in storage and I'd like to sell it. Here's what's included:
Shapeoko 3 with spoil board fitted.
Makita RT0700CX4 router
Carbide 3D touch probe for z height.
Price GBP1050-
Collection from SW15, London.