I'd like to sell my Shapeoko 3 to get some money saved up for a Shapeoko HDM.
I'm located in Sioux Falls, SD and willing to deliver within a certain amount of miles.
This Shapeoko 3 has been in use for a number of years, I want to say it's serial number 700 something. The DeWalt comes with and was purchased brand new January 2021. The whole machine received new wheels and belts at the same time. The machine hasn't seen a lot of hours since refurbishment. I end up using my XXL more.
It isn't stock, and that is a good thing for any potential buyer.
Here is the list of upgrades and my purchase price
Item
Purchase Price
Beaver CNC HDZ
$521.53
Bitrunner
$80.00
bitsetter
$120.00
sweepy
$30.00
DeWalt
$130.00
Shapeoko Threaded Table
1/2 aluminum
$400.00
Shapeoko 3
$1,099.00
Subtotal
$2,380.53
Make me an offer.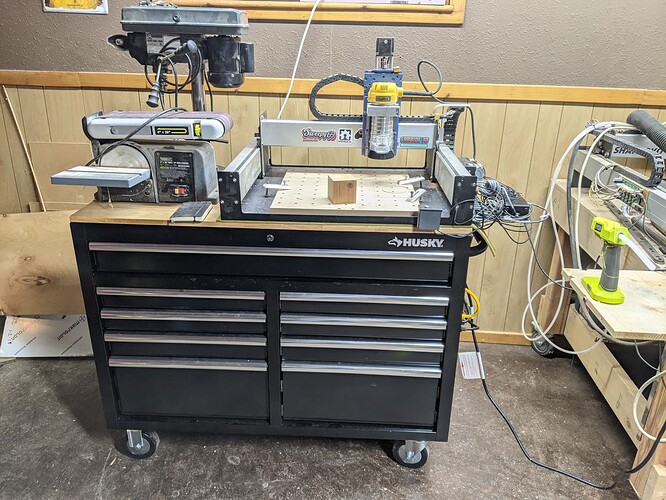 Example aluminum cutout on the machine