I swear every time I feel like I am getting the hang of using my machine I get some crazy disparity and I can never seem to have a confidence level in using it. I have had this issue happen twice now and I have no idea why and I am at a loss and wonder if someone can shed some light on this.
To start, these two pieces I am about to show you came from the same tool, same tool path's, same feeds and speeds, same RPM, nothing different. The material, .04" thick 5052 aluminum is the same as well, no change.
I can go days with getting finishes like this with just one pass. This is multiple pieces I am holding together for reference.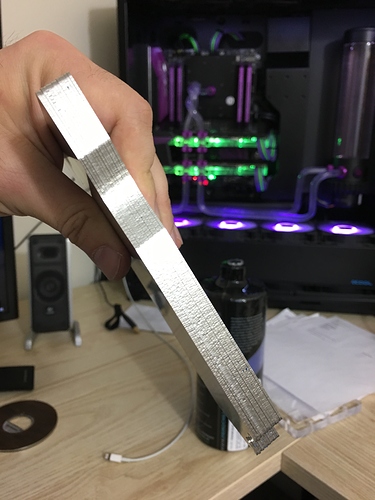 Then twice now I have had it do this to the same exact material, again same tool, same feeds and speeds: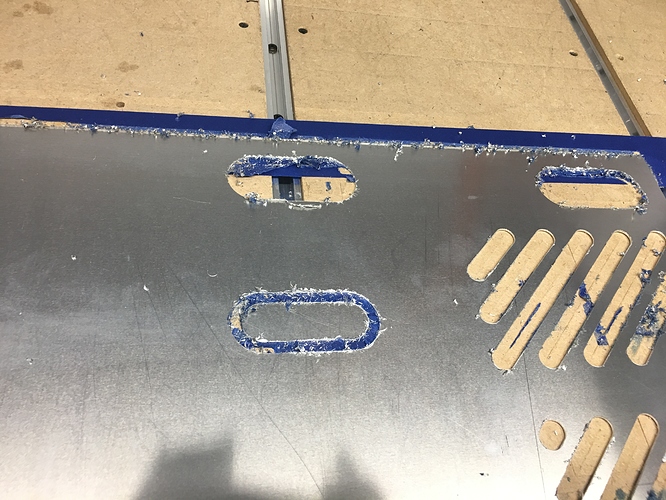 It is worth noting also that with this job with that absolutely disgusting finish the pieces I pulled out were much hotter than I am used to feeling on a typical good day with cutting this aluminum.
I am just at a loss sometimes and I cannot seem to get to a point where I am comfortable with this machine and if something happens I can pinpoint the reason for it. It is almost like my sheet metal provider snuck in lower grade aluminum without telling me or something…
I will also say I had upgraded the base frame assembly which gave me an extra 1" on my Z axis and I have just one spring connected to the machine and even that one spring is getting to be too much having to travel as low as it does. Still not sure how or if this all equates.
There are also day's I am paranoid that the motor that moves the X axis is not functioning properly as there have been a few jobs where it was struggling to move left and right and for something it really should not have had an issue with at all.