Hey everyone, I'm starting out my first project with the Shapeoko 5, which is a simple, circular box which I'm cutting out of walnut. However on my first attempt, the 2d contour to cut out the final shape turned out to be not circular (at all). I tried just doing a 2d contour around the 4" outline of the model, and I get the same result.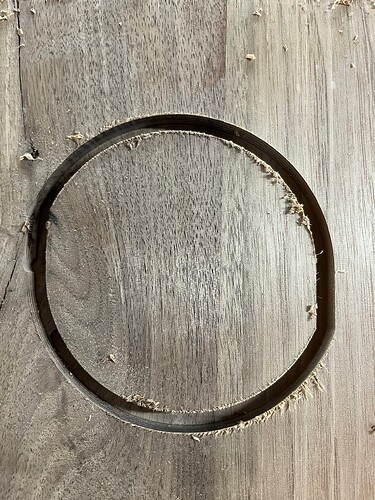 Using a 201 flat end mill. I tried adjusting my feeds and speeds to 20,000 rpm 45 in/min with a .1" step down. I'm using Fusion 360 for modeling and generating toolpath. I have a feeling the issue is in the gcode itself. Nothing in the machine suggests it's skipping steps (And the oblong shape seems too consistent)
GCode is Here:
1001.nc (3.6 KB)
Here is what my toolpath looks like in F360.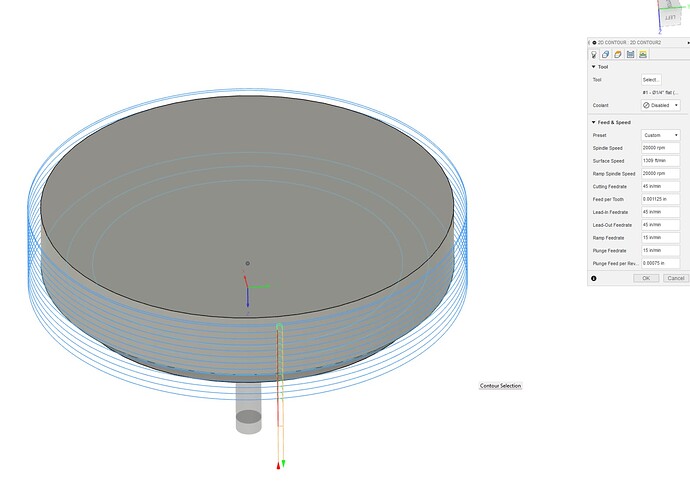 Any ideas?