I'm trying to get an idea of table and enclosure needs for a Shapeoko 5 Pro. Feel free to answer either/both sets of questions if you like!
If you have an enclosure,
what is the internal volume, and why did you choose that?
how did you approach the design and build?
What would you change?
If you are about to build your enclosure
did you use plans online?'
How are you looking at accessing all sides?
Are you considering sound dampening, and if so, how?
I also had an idea of creating an enclosure that has a clean work surface on top, and the CNC is housed on a shelf beneath the table. This would reduce the need for a separate table for assembly and processing of parts after they've been cut. Any thoughts on that? see my crude rendering of the CNC inside a Kreg table: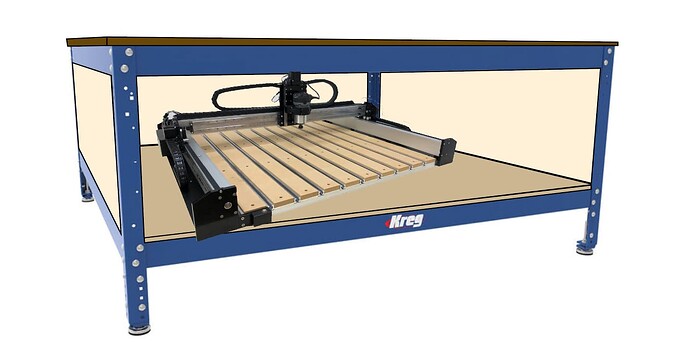 Pretty new to CNC, so I appreciate any other advice on what to consider!! when purchasing/building the enclosure.