I decided it was about time to make a holder having just placed another order from Carbide3d for some more bits.
Render with aluminum inlay. This was the original plan, but someone forgot to measure the aluminum they had on hand… 0.25" != 0.2"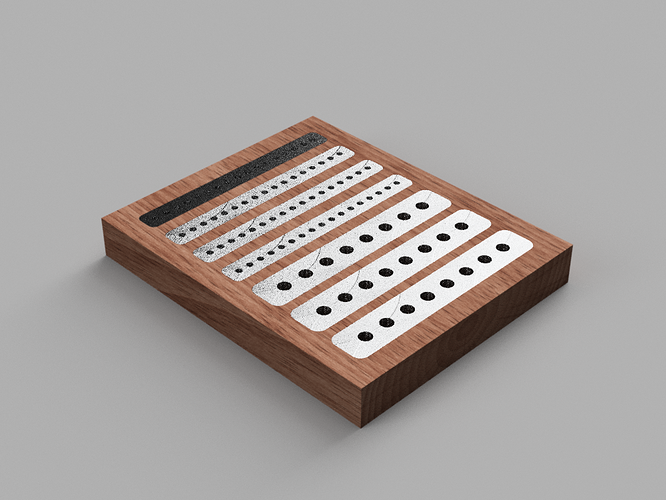 So, since I have a bunch of oak flooring, the new plan is to use oak.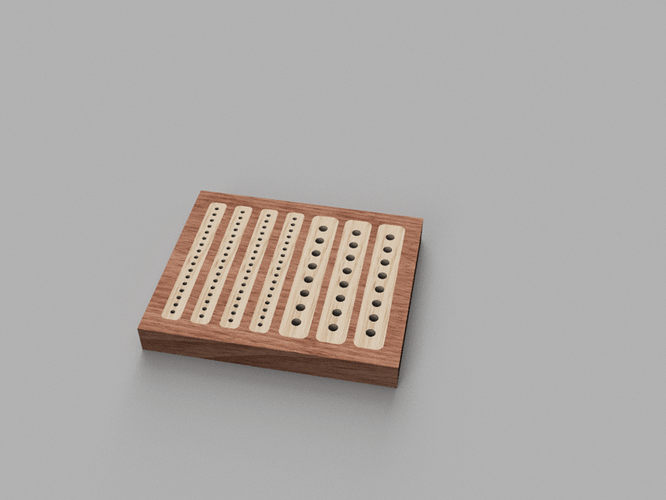 Step 1: 1) 0.25" rough 2) 0.125" finish. I didn't have a flat 1/8" bit, so used a ballnose instead. Cleanup can be done with a chisel, and it won't be seen with the inlay in place anyway.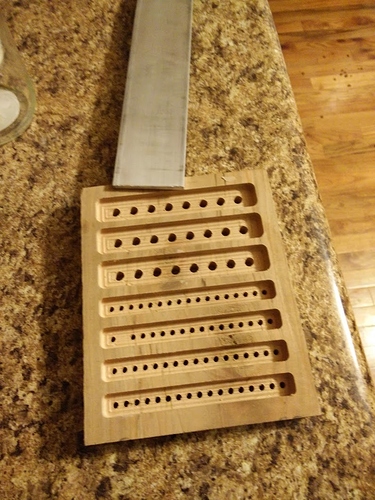 Step 2: To be continued. This is as far as I got tonight.