Working on a faceplate for a midi sequencer, using .2" smoked Acrylic.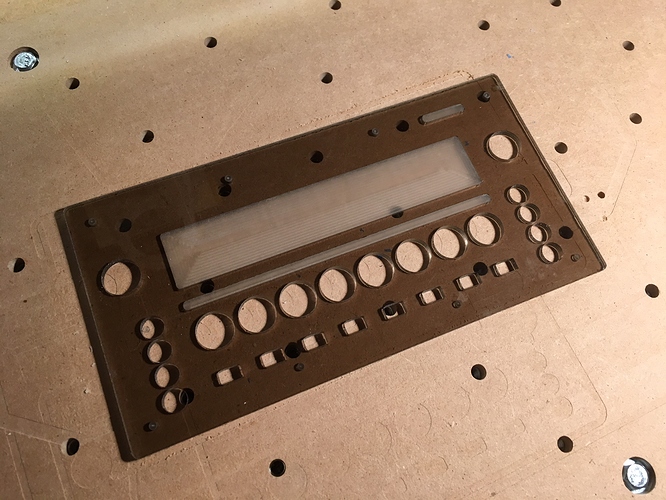 Overall it's cutting very well, but there are some repeating issues that make me wonder if it's a feeds/speeds issue or a mechanical setup issue, eg. V-wheels, tram, etc. Hoping to get some guidance as likely causes to investigate or test.
Using Sketchup exported dxf to CC for CAD and CM for CAM.
First pass is a 1/8" 2-flute upcut endmill: .06" DOC, 65IM feed, 25IM plunge (settings per the "official" feeds and speeds chart)
https://www.inventables.com/technologies/solid-carbide-upcut-fish-tail-spiral-bits

Second pass is a .7mm (1/8" shaft) to just to clean up the radiused corners. No issues here, other than it highlights the issues with the first cut.
No issues with the circular cuts. Each rectangular cut starts in the bottom left corner, and there always seems to be an issue at the top left corner, and sometimes also in the top right corner.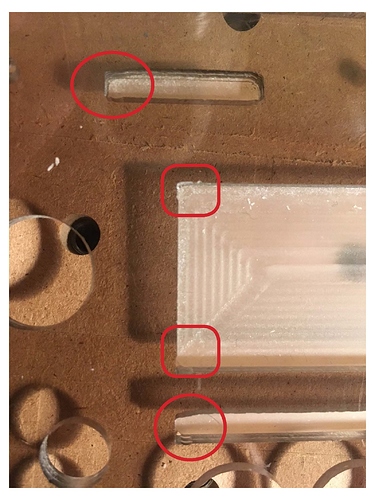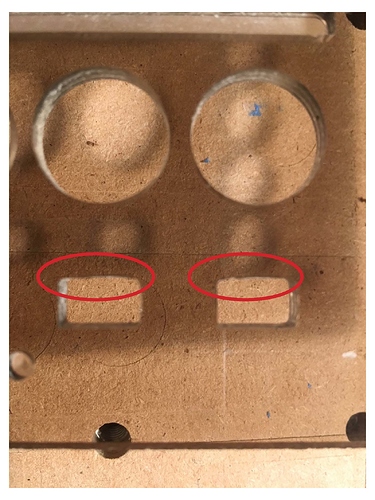 Acrylic is hard to photograph. Thank you!