greetings,
i installed my limit/homing switches and enabled $21 and $22 as directed.
using UGS, whenever i connect to the SO3, i automatically get an alarm error. when i send $X to unlock the machine, then try $H to home — the Z axis goes down (-Z) by about a millimeter, and everything stops.
with $22 disabled, i get no alarm, i can jog the machine properly in all axis, and all the switches work perfectly when physical limits are reached; in all axis.
also, enabling $20 makes no difference.
here are some screen shots: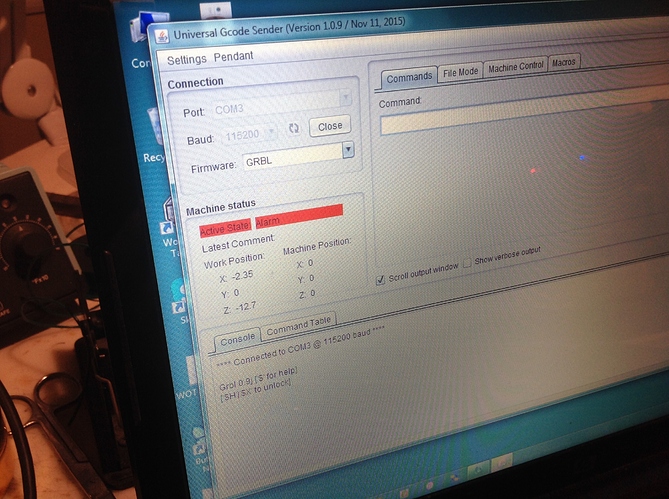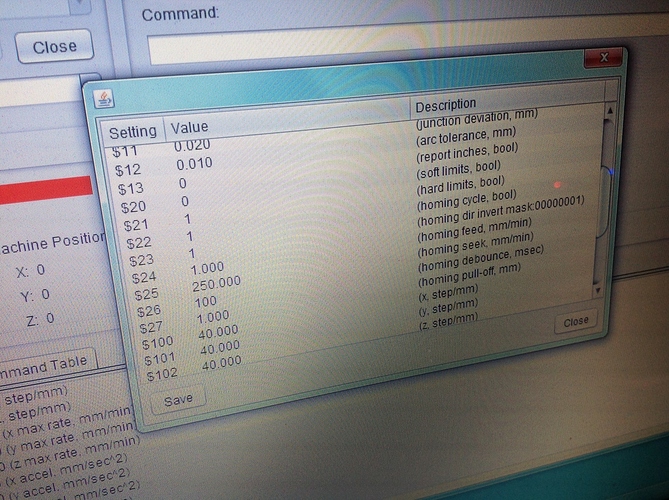 thank you!
kev