Chris,
I completely agree with Stacy. Many people buy this machine to do pretty wooden signs and the qualiry that comes out of the box is perfect for them; not me. I make precision metal parts, but I took the time to assemble this machine with a lot of attention to make this machine perform to my needs. However, I am not a normal user; I have over 40 years of machine shop experience and was trained as a Tool and Die maker, so precision is in my blood. This week, I made parts with bores that had a 0.0005" tolerance (Press fit for some bearings), and they came out great.
Relax, breath deep and set the machine up to your needs. If you are looking for +/- 0.002" it will take some tools to set it up properly: Precision Height Gauge, 6", 12" Machinist Squares, a test-type dial indicator, and some good parallels (at a minimum), and the experience oh how to use them. Some users have had the machines setup for them…(I do not offer this service)
PS When testing your machine (Circle Diamond, Square, etc.), be very careful about cutter deflection, and the natural irregularities in material. Meaning, you need a bigger sample size then one to determine a size.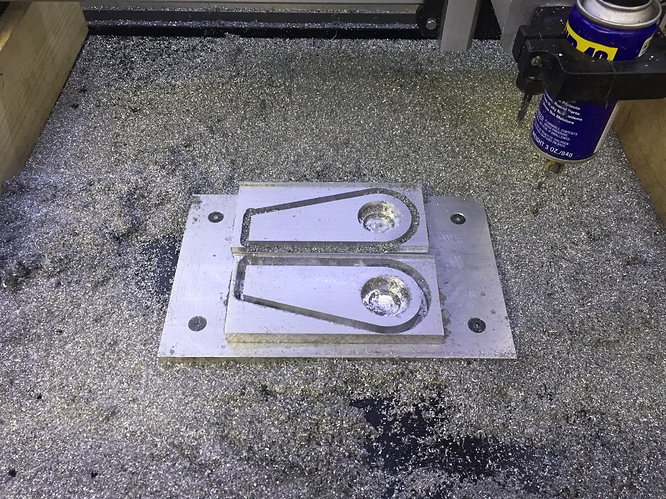 Edit Typo fix, add pic