I have posted on this before. I was still having grbl board issues even with the new board.
I read that slowing the router speed helped --> It did help a lot.
But I did see what I think the the root of the problem. You can see in the photo the router contact arcs. Mostly they are small but can get quite big at the highest speeds and under cutting load.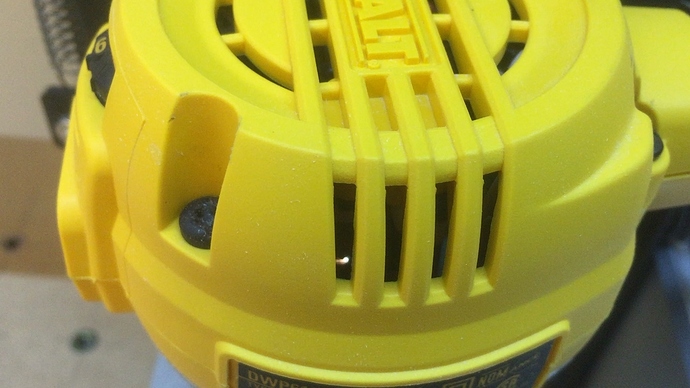 I first removed the 2 wire cable and installed a grounded power cable so the case is grounded. There is a posting somewhere with good pictures on how to do this.
Then I bought this…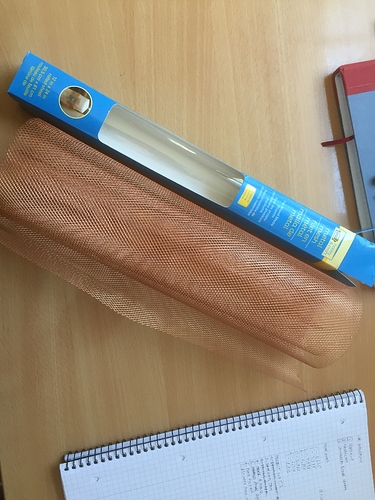 and created a sort of Faraday Cage around the plastic router head & secured with a hose clamp.

Now I am ready to start some max speed testing again.
Does anyone know what RPM the max setting gives?
Is there any one else that think this makes sense?