Hello all,
This is for all of you out there that have access to a 3D printer.
I designed and made this dust boot because I was not satisfied with the one I bought.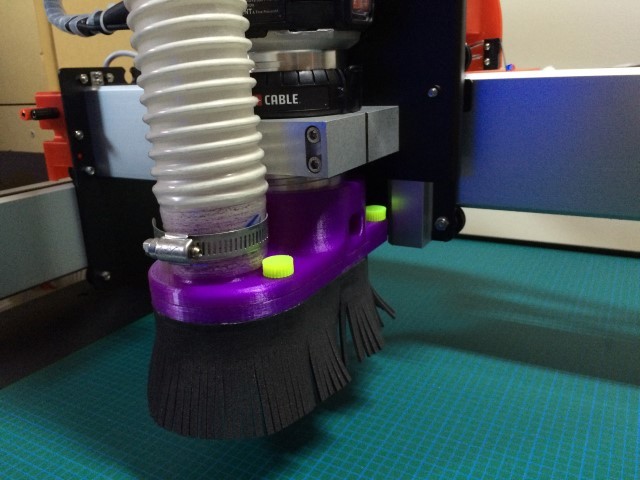 More pictures and source files can be found on thingiverse.
Pretty much everything is 8 mm thick, its built like a big fat tank.
I tried to use magnets instead of thumb screws but, when I was placing the magnets in the printed pockets while printing, the magnets always lifted and stuck to the hotends resistor wiring so, I gave up on magnets.
Enjoy.
Jeff