I have had the Shapeoko 3 XXL for 2 weeks now and the process I have been going through as a noob has been one of the most frustrating experiences of my life and that is saying a lot. So for my request, I am going to try to paint the picture as simply as I can.
I am no master at SketchUp but I am good enough with it that the projects I have that I want to get done are no problem to complete using it.

I have a plugin in SketchUp to export the models in DXF format and the only way I have gotten that to work is the lines feature. Good enough I guess?

I know enough about Carbide Create now to import the DXF and set the toolpaths no problem.

The shapes I am cutting are out of 20-gauge (.04") thick aluminum sheetmetal that is 20 x 12 and I know how to zero the CNC enough to get the job done.
Here is my dilemma and I am at a loss as what to do. I do not feel comfortable running the job without the use of construction tabs in the toolpath. Here is a picture of what I want to cut: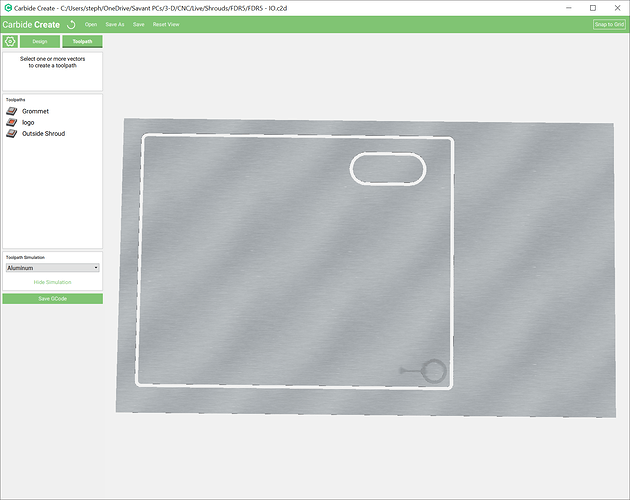 None of this would be an issue if I could just set the construction tabs via Carbide Create. So I went to Easel's web-based app because I see it uses tabs. But I cannot import DXF files into it Easel and I can not import the gcode that I have saved from Carbide Create. What the heck am I supposed to do??? It seems like every time I find another route to take it leads to another dead end due to whatever it is I cant do with that app but can with this and they dont import/export to each other…
Any help will be appreciated but please in responding dont assume I will understand, or in otherwords please dumb it down for me.
Stephen