I haven't cut anything in the last few weeks, so I first updated to the latest versions. I use CC and CM as much as possible, well okay … all the time.
I was just cutting a rectangle into a plank of Maple. See final result below: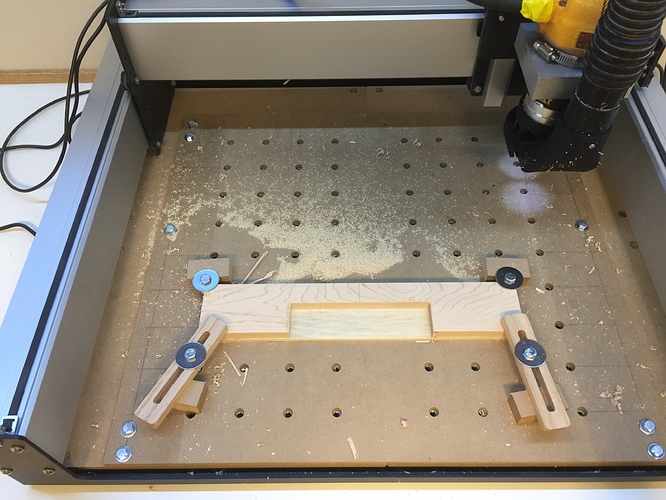 I milled out the whole area, not just the edges (I thought safer not using any tabs and having a sacrificial substrate secured below. It was going along fine and I was about 80% physically done when I looked at the CM status screen: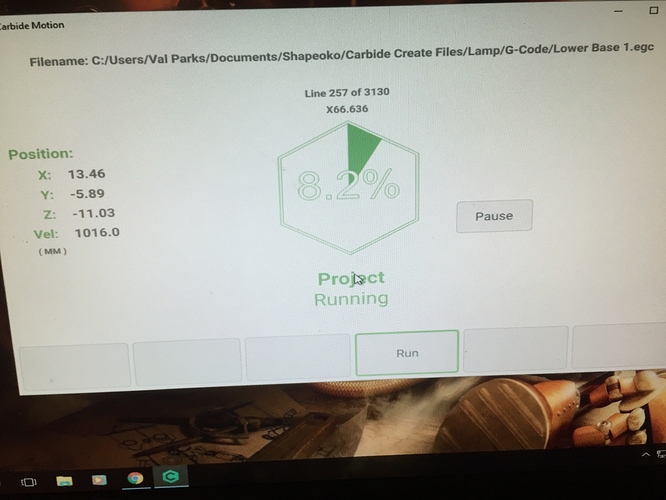 NOTICE - there is 3,130 lines of G-code and although it was almost done, it was only on step 257! When the part was obviously complete, I aborted the CM, it showed 10% done. I didn't want to risk what was going to happen on those other thousands of lines.
Never saw this before - anyone else see this? I think there is a decimal placement bug in one of the packages, I'm guessing CM.
Again, this is the very latest DL of the software from today.